Thirst Trap! Jay Pharoah's New Body Is Jaw-Dropping
The "SNL" alum has made some serious changes in his life.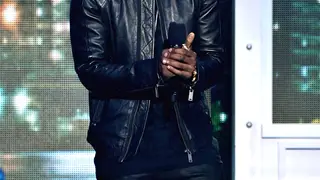 Have we been sleeping on Jay Pharoah?  
The Saturday Night Live alum has always been the cutie of late night sketch comedy, but it seems like underneath that funny exterior is a body that's nothing to laugh at. Pharoah unveiled his cut body on social media this week, explaining that he's dropped 40 pounds — and picked up a six pack — over the past year. The images will certainly motivate you to hit the gym!
Warning: the following pics will make you very thirsty.
Yummy, indeed. But we still maintain that it's Jay's sense of humor that we're most attracted to. See his hilarious impressions of Will Smith, Kevin Hart and more from The Players' Awards.