The Cast Of 'Glitter': Where Are They Now?
Mariah Carey's cult classic premiered 22 years ago today.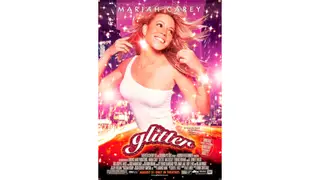 On September 21, 2001, "Glitter," a musical drama starring the legendary Mariah Carey as the lead character, Billie Frank, was released. The film, while facing mixed critical reception, has since garnered a dedicated and cult following. Back in 2018, the soundtrack even re-entered the Billboard charts.
As we celebrate the 22nd anniversary of "Glitter," let's take a look at where the main cast members of the movie are today and how their careers have evolved over the years.
Mariah Carey (Billie Frank):

We all know where Mariah is now -- continuing her illustrious music career with successful albums like "The Emancipation of Mimi" and "Caution," her last studio album in 2018. Additionally, she holds the title as the Queen of Christmas with "All I Want For Christmas Is You" re-entering the Billboard charts every holiday.

Da Brat (Louise "Louise" Farley):

Da Brat has balanced her music career and television over the past two decades. She can currently be seen as a co-host on "Dish Nation." On July 6 of this year, Brat and wife Jesseca Dupart welcomed a baby boy named True Legend Harris-Dupart.

Terrence Howard (Timothy Walker)"

Terrence Howard has become a well-known actor in both film and television, with notable roles, including starring in the hit series "Empire" alongside Taraji P. Henson. Last year, he reprised his role as Quentin Spivey in "The Best Man: The Final Chapters." He is currently in production for the Shirley Chisholm biopic, which stars Regina King.

Max Beesley (Julian "Dice" Black):

Max Beesley has maintained a successful acting career, appearing in TV series like "Suits," which included Meghan Markle and "Mad Dogs." His versatility as an actor has solidified his presence in the industry. He is currently seen in Idris Elba's Apple TV series "Hijack."

Eric Benét (Rafael):

Eric Benét, who played the character Rafael, has continued to make his mark in the music industry. He released albums like "The One" and his last studio release was 2016's "Eric Benét." The 55-year-old is currently on tour.

Vondie Curtis-Hall (Director):

Vondie Curtis-Hall, the director of "Glitter," has continued to work in the film and television industry as a director, writer, and actor. Last year, he appeared in the comedy-drama "Raymond & Ray," which starred  Ethan Hawke and Sophie Okonedo. He is currently in post-production for Gina Prince-Bythewood's highly anticipated "The Supremes at Earl's All-You-Can-Eat."