No Indictment for Officers Who Killed John Crawford
The family of the Black 22-year-old believes the police shooting may have been racially motivated.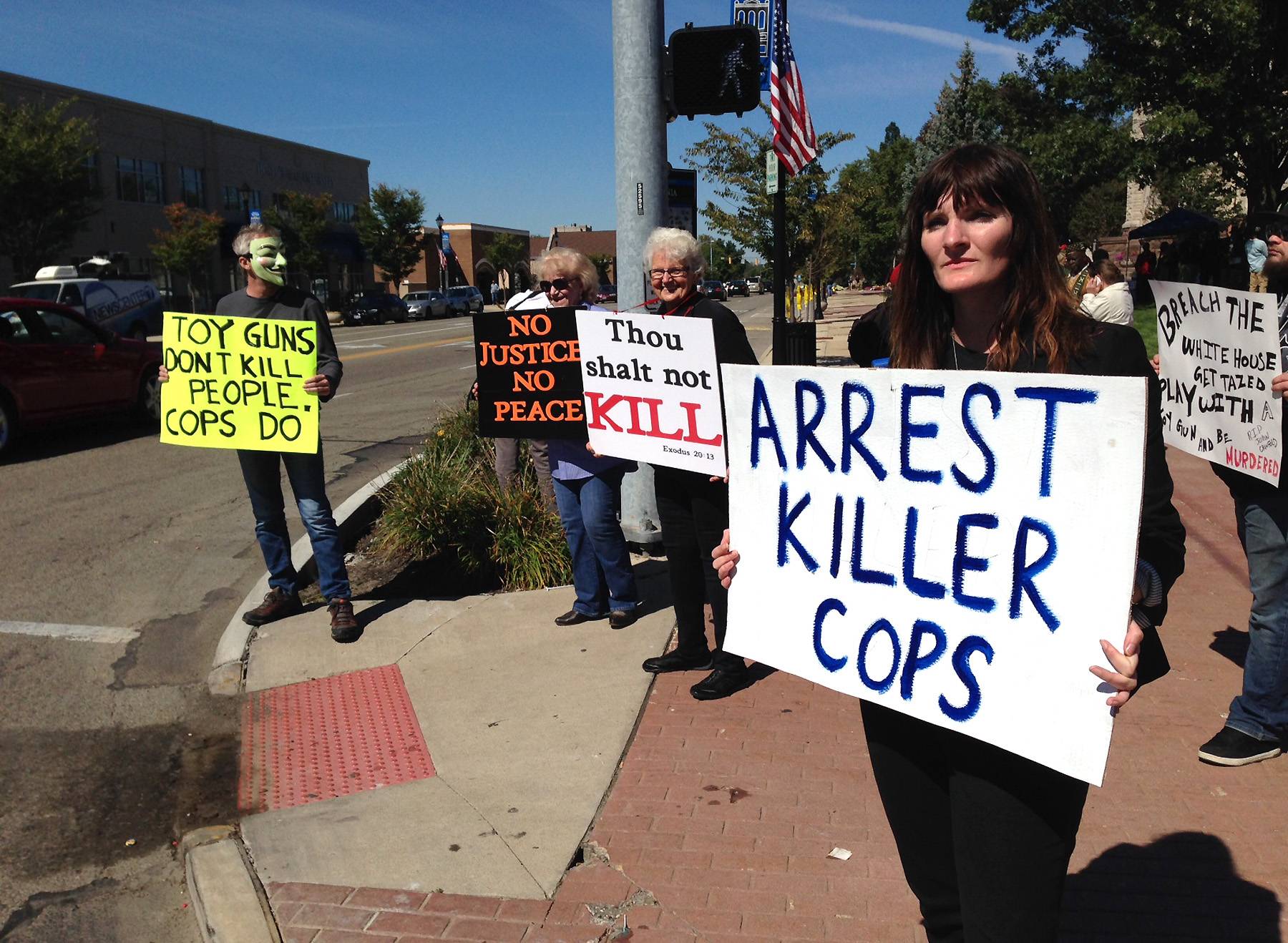 A grand jury has opted not to issue any indictments in the fatal police shooting of John Crawford III at an Ohio Walmart, a special prosecutor told AP on Wednesday.
Special Prosecutor Mark Piepmeier said the Greene County grand jury reportedly decided that the actions of the white officers who killed the Black 22-year-old were justified.
Crawford was shot and killed on Aug. 5 by police after a 911 caller reported Crawford for loading, waving around and pointing a rifle in a local Walmart. Ohio Attorney General Mike DeWine later revealed that Crawford had actually been holding an MK-177 BB/Pellt rifle, also known as a "variable pump air rifle," that he had picked up in the store. 
During an interview with The Guardian, the witness who had made the 911 call about Crawford amended his original account.
"At no point did he shoulder the rifle and point it at somebody," Ronald Ritchie said.
At a news conference on Wednesday, the surveillance video was released and shows that he never held the gun in a shooting stance. The family also wants federal authorities to investigate whether race was a factor, AP reports.
BET National News - Keep up to date with breaking news stories from around the nation, including headlines from the hip hop and entertainment world. Click here to subscribe to our newsletter. 
(Photo: AP Photo/The Daily News, Ty Greenlees)