Health Hero: I Have Triple-Negative Breast Cancer
For breast cancer blogger Barbra Watson-Riley, even a death sentence won't stop her from living life to the fullest.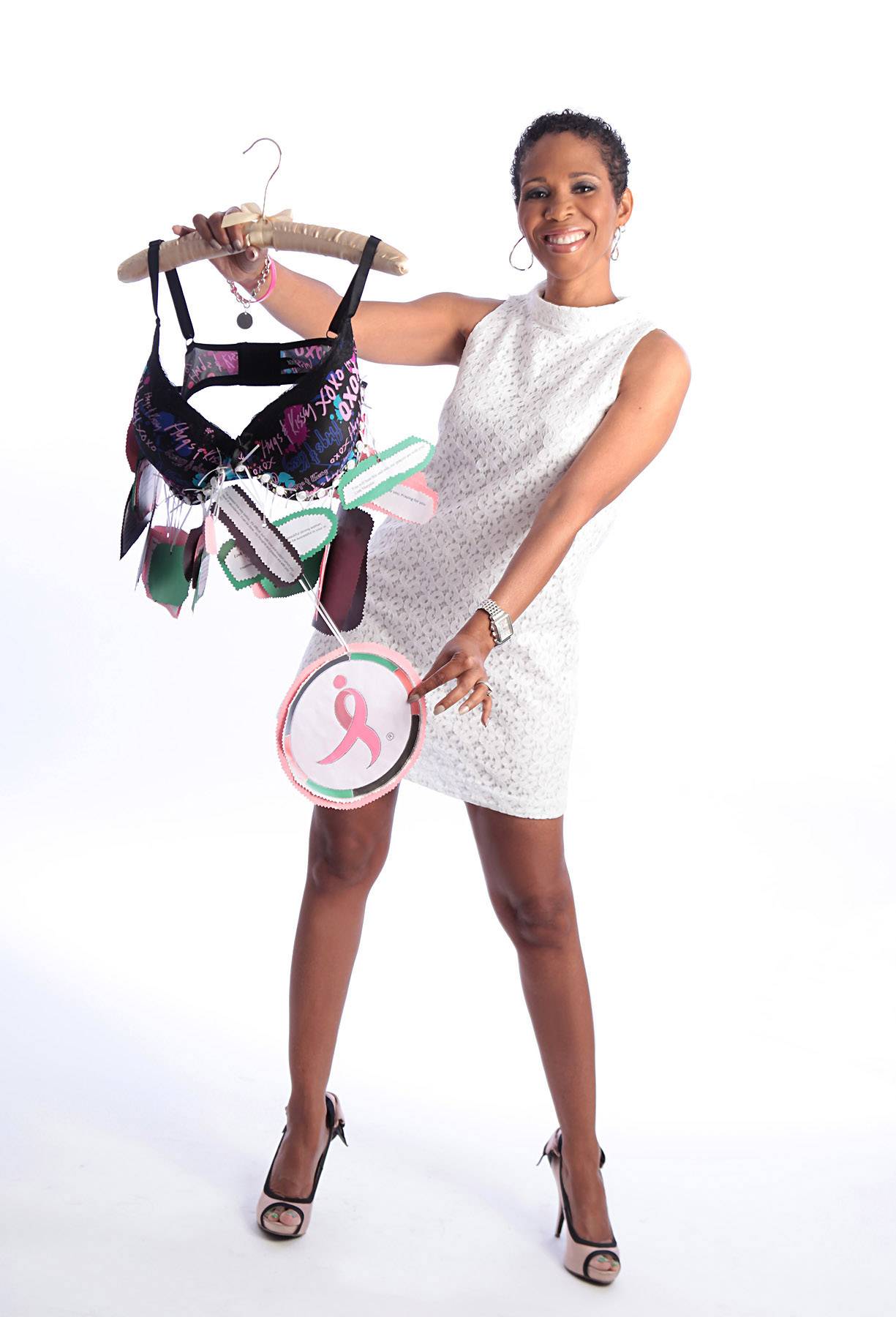 (Photo: Courtesy of Barbra Watson-Riley)
After attending a breast cancer event for Black women in 2011, breast cancer advocate Barbra Watson-Riley, then 43, came home and felt an odd lump in her breast. Worried, she called her doctor's office the next morning to schedule an appointment, but was told she would have to wait a month to be seen. Dissatisfied with that, Barbra called her doctor personally and was seen the very next day. Twenty-four hours later she was diagnosed with triple-negative breast cancer, an extremely aggressive form of the disease that disproportionately affects Black women.
After a long process of chemotherapy, an emergency double mastectomy and radiation treatment, Barbra was cancer-free. But in November of 2012, her doctors told her that her breast cancer was back. Even worse: It spread to her lungs. At this point, all they could do was stop the tumors from growing.
She was given a death sentence.
Devastated, Barbra and her best friend, Michele, began blogging about her illness together as a way to cope and to let loved ones know how Barbra was doing. What the two never expected was that their blog would serve as inspiration for complete strangers around the country.
BET.com sat down with Barbra to talk about the power of their blog Inkwell Chicks, accepting death and the legacy she wants to leave behind for her daughter.
When the doctors told you that you had breast cancer the first time, what were the thoughts that came in your head?
Because I had been so involved in breast cancer awareness for years, I wasn't devastated. I was really more shocked than anything else — I had just had a mammogram three months prior and it came back clear.
But what I learned from my first diagnosis was that this process was going to be long and hard. I thought that I would just get chemo and be done with it in a few months, but that's not reality. My doctor was like, this is going to take a while, and it took me a while psychologically to get that.
But when the second diagnosis came, I was devastated, because you are basically given a death sentence when the cancer spreads. And this changes so much for my amazing husband, whom I have been with for 20 years, and our 11-year-old daughter.
How did the blog come about?
When the second diagnosis came and I was in and out of treatments and doctors visits, there were times when I just didn't want to talk to people or couldn't keep up with everyone who was checking in on me. So my best friend, Michelle, and I thought it would be good to blog about my day-to-day and also for Michelle to talk about my diagnosis from her perspective as a way to keep people up to date with what was going on.
And from there, we saw that our friends were inspired to get mammograms. A friend's mother read the blog — and she had never had a mammogram. So one day she got one and was later diagnosed with breast cancer.  She swears without this blog, she may have waited too late.
But what really surprised us was that we noticed that people we didn't really know were reading the blog. People would email and say, "My nurse told me to read your blog to help me."
Given your prognosis, how do you not give up?
I have my moments and get really angry and down. And yes, it's really easy to just crawl up in your bed and give up, but I have a mentality that when you give up, your body will too. But, most important, I have an 11-year-old and I have to be there for her now and try to make her volleyball games and spend this time with her.
This work is the legacy I want to leave for her, so that when she is old enough to really understand all of this, she knows that her mother didn't give up on life.
Why do younger African-American women need to be savvy about breast cancer?
Some of the main misconceptions of breast cancer are that this disease is an old white woman's disease and that you only have to worry about breast health when you are 40. Both are untrue. I have met many Black women in their '20s with breast cancer.
This disease is killing us and we can no longer keep ignoring this issue or pushing it off until we are older.
This is why it's important for young Black women to know how to perform self-breast checks starting in their pre-teens/teens so that they know what feels normal to them now. It's also important to stress that what you eat and how you live now can affect your chances of developing breast cancer down the road.
Learn more about Barbra Watson-Riley's courageous battle with triple-negative breast cancer here.
BET Health News - We go beyond the music and entertainment world to bring you important medical information and health-related tips of special relevance to Blacks in the U.S. and around the world. Click here to subscribe to our newsletter.