Former Minneapolis Cop Thomas Lane Sentenced To 3 Years In George Floyd's Murder
The disgraced officer who held down Floyd's legs pleaded guilty to state charges and is also serving a federal sentence for his role.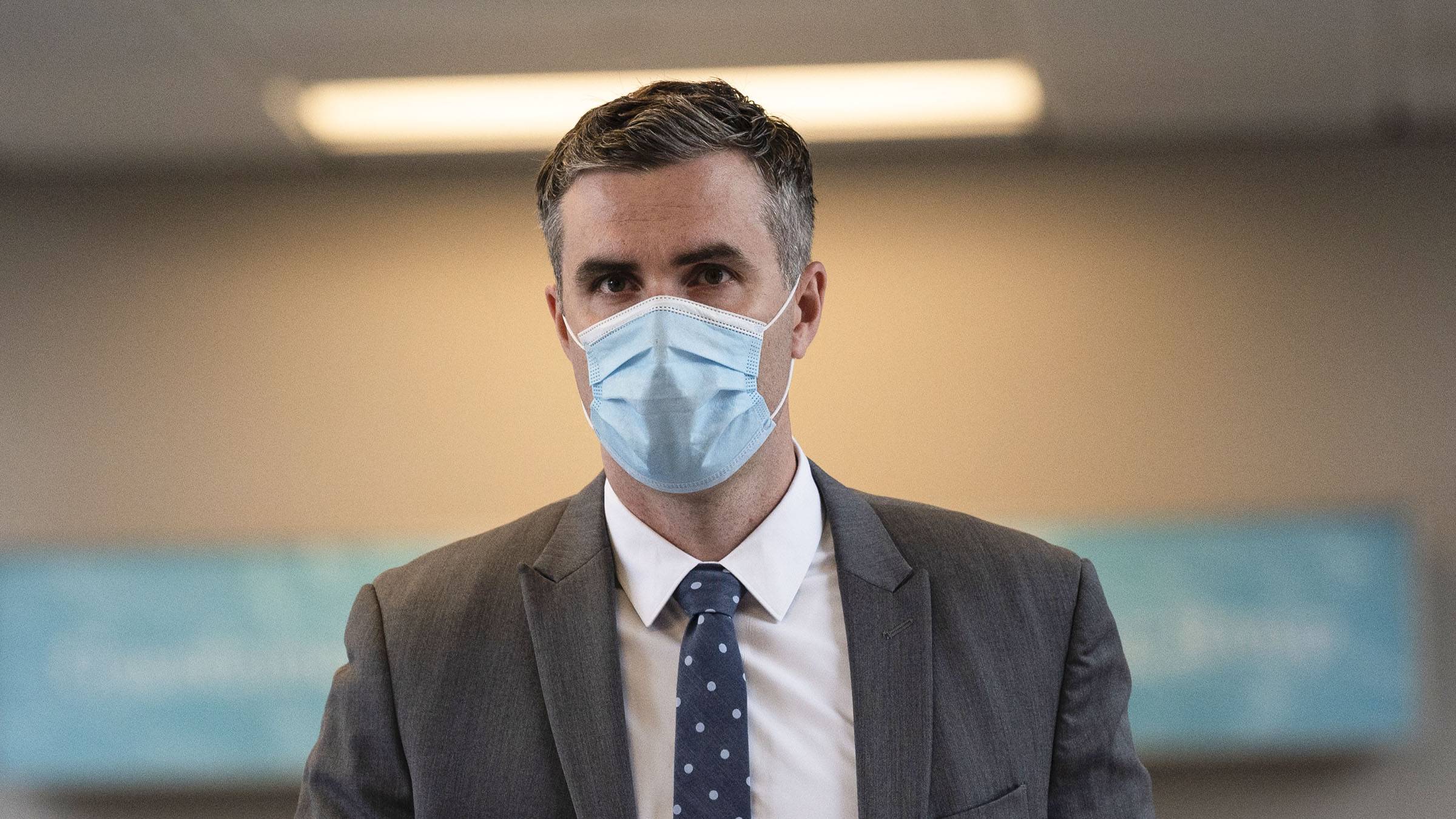 A judge sentenced former Minneapolis officer Thomas Lane, who held down George Floyd's legs in the arrest incident that took his life, to three years in prison Wednesday (Sept. 21). He was sentenced on a state charge of aiding and abetting second-degree manslaughter in Floyd's 2020 death.
Lane, 39, appeared at the hearing remotely because he's serving a 2.5-year federal sentence in Colorado for violating Floyd's civil rights during the infamous arrest in which ex-cop Derek Chauvin was seen on video pressing his knee on the handcuffed Black man's neck for more than nine minutes.
On May 18, Lane pleaded guilty to the state charges. Under the plea deal, a count of aiding and abetting second-degree unintentional murder was dismissed. The state recommended a three-year sentence served in federal prison, a sentence that's below Minnesota's guidelines.
"I think it was a very wise decision for you to accept responsibility and move on with your life," Judge Peter Cahill told Lane at the sentencing Wednesday, according to The Associated Press.
The prosecutor read a victim impact statement at the hearing on behalf of Floyd's family.
"Talk about move on? Wow. Really? Me and my family would love to move on, but there's just not a lot of accountability. We will always show up for George Floyd, but never move on," Matthew Frank read, according to the AP.
At the end of the hearing, Lane was baffled and angry when he erroneously thought the judge ordered him to register as a predatory offender, stating that his role in Floyd's death was "minimal" compared to Chauvin's actions.
"I gotta register as a predatory offender? What the (expletive) is that?" the AP quoted Lane's remarks after Cahill ended the hearing. "That's what Chauvin has to do. If I have a minimal role, why the (expletive) do I have to do that?"
Experts in Minnesota law told the AP that Cahill used standard language in state criminal cases when he directed the ex-cop to register as a predatory offender "if required by law." Neither Lane nor Chauvin are required to do that.
Lane and co-defendants J. Alexander and Tou Thao were convicted in February on federal charges of willfully violating Floyd's civil rights. The three former Minneapolis police officers were at the scene when Chauvin murdered Floyd.
A St. Paul, Minn. jury said they showed "deliberate indifference to [Floyd's] medical needs" when they stood by and watched Chauvin kneel on Floyd's neck, ignoring Floyd saying that he could not breathe and bystanders pleading with them to stop. Alexander and Thao were sentenced on July 27 to 3.5 years and 3 years in federal prison, respectively.
Alexander and Thao rejected a state plea deal that would have resulted in three-year sentences. A trial is expected to start in October.