Two Remaining Ex-Officers In George Floyd Case Sentenced To 3 Years And 3.5 Years In Federal Prison
All four disgraced Minneapolis cops have now received federal prison sentences.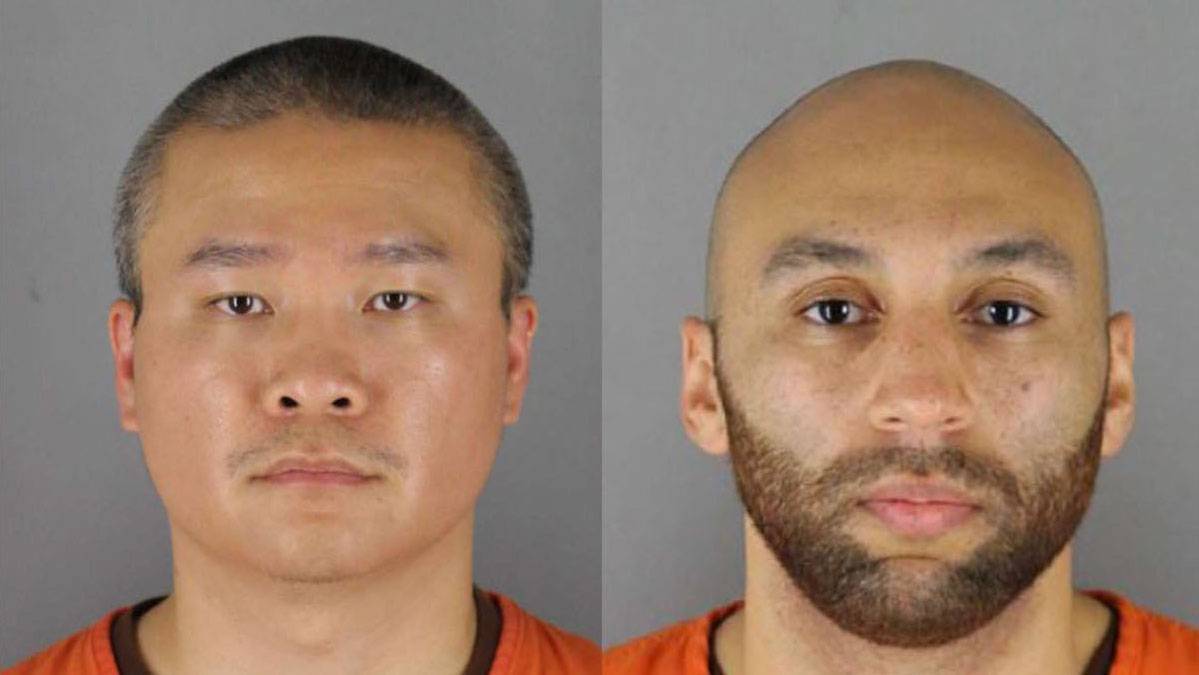 Former Minneapolis police officers Tou Thao and  J. Alexander Kueng, two of the four cops involved in the May 2020 murder of George Floyd, were sentenced Wednesday (July 27) to 3.5 years and 3 years in federal prison, respectively, CBS News reports.
All four ex-cops who were convicted of violating Floyd's civil rights have now received federal prison sentences. The fatal arrest was captured on video and garnered global attention at the height of the coronavirus pandemic.
In February, a federal jury found that Thao, Kueng and Thomas Lane showed "deliberate indifference to [Floyd's] medical needs" when they stood by as Derek Chauvin pressed his knee into Floyd's neck for over nine minutes on May 25, 2020. Kueng and Lane, both rookie officers at the time, held down Floyd's torso and legs, while Thao hovered above holding back a crowd of bystanders from attempting to help Floyd.
The jurors also found Thao and Kueng guilty of an additional charge for failing to intervene to stop Chauvin. Lane, who did not face the extra charge, testified that he asked Chauvin twice to reposition Floyd while restraining him, but Chauvin refused both times.
Meanwhile, jury selection is scheduled for October 24 in the state trial of Thao and Kueng for their involvement in Floyd's death. Lane pleaded guilty on May 18 to a state charge of abetting second-degree manslaughter.
After a two-week trial, a state jury convicted Chauvin on April 20, 2021, on all counts of murder and manslaughter, and sentenced him to more than 22 years in prison.
On Wednesday, Magnuson said both Kueng and Thao will surrender on Oct. 4, and serve their sentences either in the Duluth or Yankton, South Dakota federal facilities, according to CBS News. Their prison sentences will be followed by two years of supervised release.