Look: Twitter Reacts to BET Founder Bob Johnson's Comment to Give Trump a Chance
The TV exec met with Trump at his golf course on Sunday.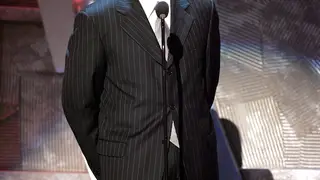 In Donald Trump's America minorities of all kinds have been scrambling to discover what his leadership will mean for their well-being. As Trump lines his cabinet with known racists, mysoginist, and alt-right heroes, media executive Bob Johnson, the man who founded BET and left the company in 2006, thinks Black Americans should give Trump a chance to prove his worth. 
Johnson met with Trump on Sunday and told CNBC that the two had a "great chat." Telling the network that he asked the president-elect, "The real question you should be asking is what to African Americans have to gain from your presidency?"
Johnson continued, "Trump is a business guy, and I think he's going to tilt towards finding [a] way to use fiscal policy … to move the economy forward," Johnson said. "Let's give him a shot. Let's give him the benefit of the doubt; see if we can find common ground." Adding, "That's what's best for African Americans."
While Johnson, the country's first Black American billionaire, may be able to afford to give Trump a chance, millions of Americans are certain they cannot. That sentiment was expressed on Twitter as people reacted with anger and surprise at his seeming endorsement.
Give Trump a Chance? Nah.