Protests and School Closings Emerge to Confront Nigerian Government
On May 22, scores of demonstrators in Nigeria traveled to President Goodluck Jonathan's presidential villa to condemn the government's inability to rescue the 276 abducted schoolgirls. Many Nigerian schools were also closed out of frustration.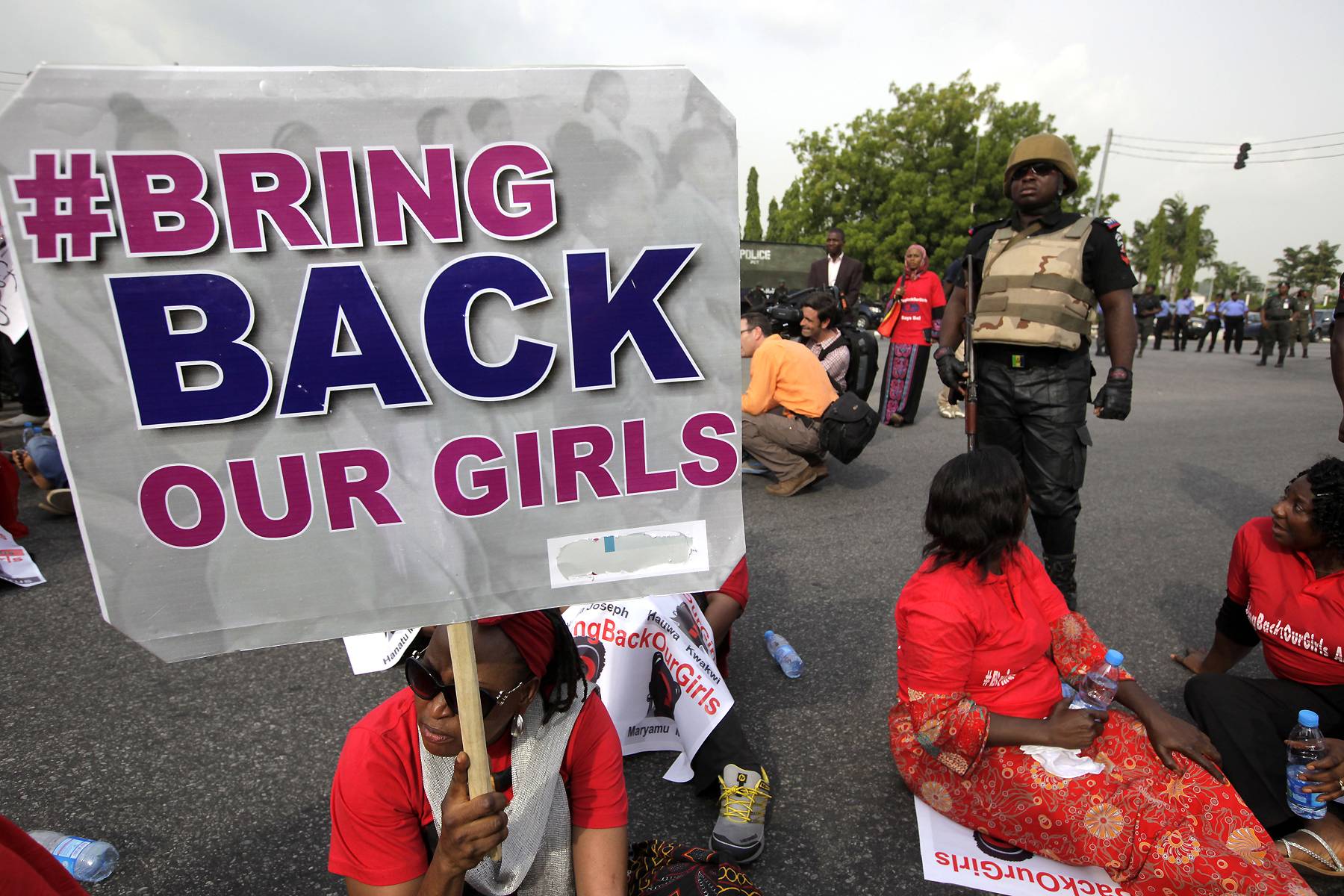 Residents and school officials across Nigeria are continuing to voice their frustrations with the government through a series of protests and strikes. This wave of criticism comes less than a week after two deadly bomb blasts in a marketplace killed at least 130 people. 
Several schools were shut down on Thursday to protest the abduction of nearly 300 schoolgirls by Islamic militants Boko Haram and the extremists' killings of dozens of teachers in recent years. Many protesters also marched to the villa of President Goodluck Jonathan that same day, chanting "Bring back our girls" to condemn the government's failure to rescue the young girls. 
Junior minister Olajumoke Akinjide delivered a message on the leader's behalf, a move that further aggravated the protesters. 
"The people of Afghanistan do not blame the government, they blame the terrorists," she said.
As the president's proxy, she also told the protesters that their criticism was "wrong and most unfair" and advised them to "encourage Nigerians to supply useful information to the security services."
According to AP, the protesters complained not only about President Jonathan's absence, but also his failure to meet with some of the abducted children's parents when they traveled to Abuja, the capital, earlier this month.
"Another small window for Jonathan and he refuses to use it!" one protester reportedly yelled. "What a stupid move!"
Currently under heavy scrutiny following the abduction and the government's apparent delayed response, the Nigerian government has been warned by the U.N. Human Rights Commissioner about its responsibility to protect its citizens. A number of international security experts and 80 U.S. Air Force personnel joined the rescue mission this month after global outrage forced President Jonathan to accept help from abroad.
(Photo: AP Photo/Sunday Alamba)