Watch: Graphic Video Shows Baton Rouge Police Killing Alton Sterling in Cold Blood
The 37-year-old father's death sparked outrage and protests.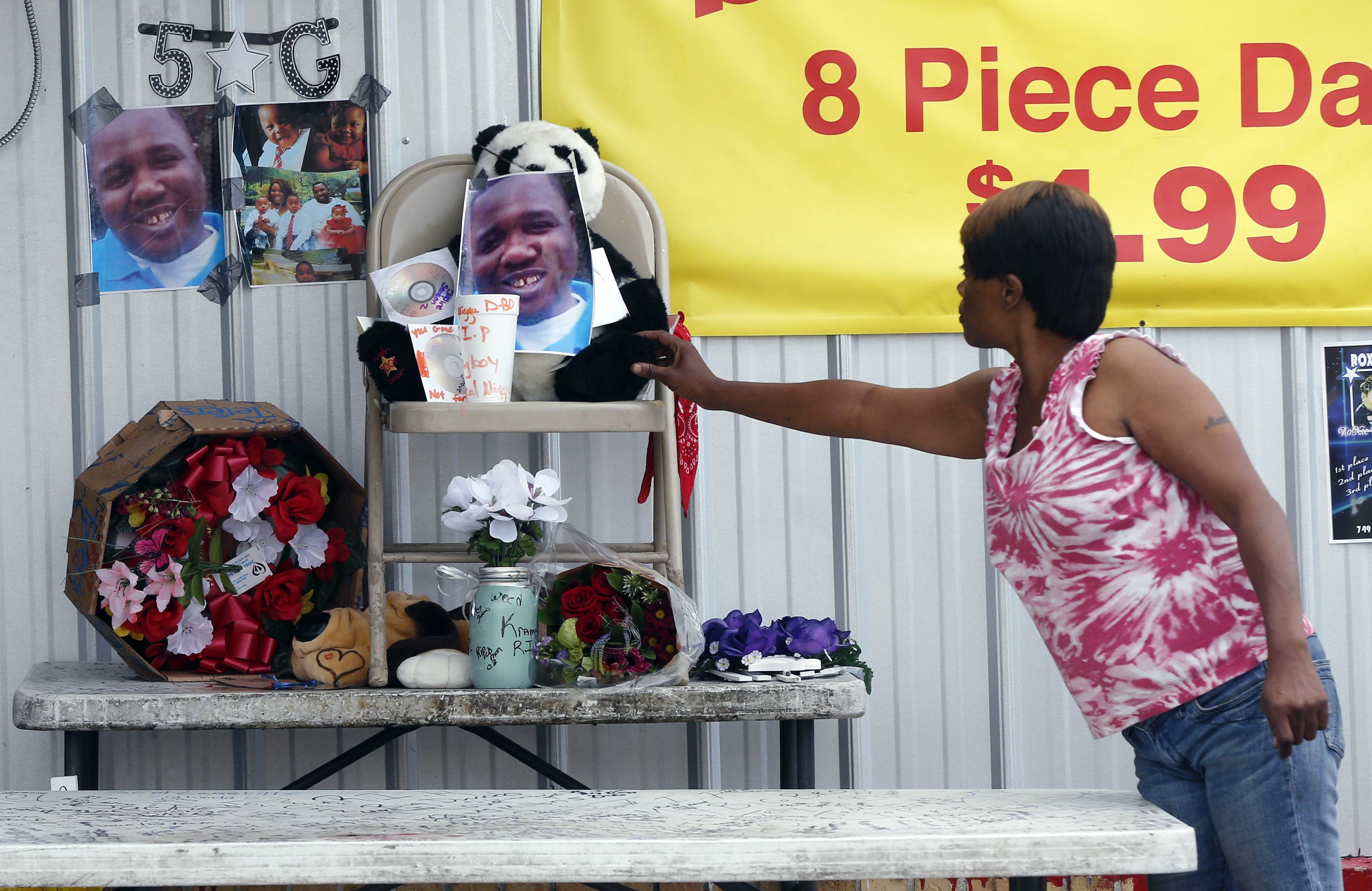 Another day, another tragic killing of a Black man on the street.
The latest victim of deadly police brutality is Alton Sterling, a 37-year-old father from Baton Rouge, Louisiana, who was shot and killed by police following an altercation in front of a convenience store on Tuesday night.
Medical examiners determined that Sterling died Tuesday due to multiple gunshot wounds to the chest and back, the Associated Press reports. Cellphone video captured the incident, and sparked protests outside the store after it seemed that Sterling's death was another example of police brutality.
Warning, the video below is graphic:
According to a report from the Baton Rouge PD, officers responded to the scene around 12:35 a.m. Tuesday after a 911 caller said a man in a red shirt selling CDs was threatening him with a gun.

Two police officers were involved in some type of altercation with Sterling before he was shot, though it's not clear why. 
The store's owner, Abdul Muflahi, told The Advocate that he saw the officers — who were not immediately identified — tackle Sterling and hit him with a stun gun. After Sterling was pinned to the ground, one officer yelled "gun," and then one of them fired four to six shots, Muflahi said.
One of the officers did pull a gun from Sterling's pocket, but his hand was nowhere near it at the time of the shooting, Muflahi told The Advocate.
Both officers have been placed on leave, per standard police protocol pending an investigation. Louisiana Rep. Cedric Richmond released a statement following the incident in which he called the footage "deeply troubling," adding that "a number of unanswered questions surrounding Mr. Sterling's death" and called for a "full and transparent" investigation.