Commentary: Nonviolent Boycott of Israel Is Just
Israel's policies for Palestinians amount to apartheid and make a boycott as appropriate as the boycott of Sun City during apartheid in South Africa.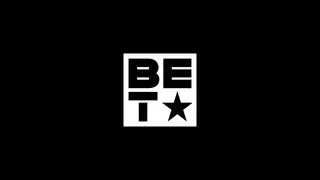 Following months of controversy and many calls for her to cancel, the musician Alicia Keys played a concert in Israel in July. In response to the controversy, entertainment industry executive Ben Silverman disparaged calls for artists like Keys to boycott Israel. He also attacked comparisons between Israel and apartheid in South Africa by inaccurately describing Israel as guaranteeing equal rights for minorities.
The aim of whitewashing the apartheid reality is to deter important constituencies like African-Americans from concluding that boycott — a peaceful, time-honored measure used to fight for equal rights —  is necessary to pressure Israel to change.
Prior to Keys' concert, I signed a letter with 50 other African-Americans, including the activist Angela Davis, the actress LisaGay Hamilton and the Rev. Jeremiah Wright, affirming "the accuracy of parallels drawn between the experience of African-Americans in the U.S. under Jim Crow and Israel's treatment of Palestinians" and noting  "the discriminatory treatment Palestinians face, which fits the definition under international law of 'the crime of apartheid.'"
Research by leading protectors of human rights confirms Israel's discriminatory policies.
"While Israeli settlements flourish, Palestinians under Israeli control live in a time warp – not just separate, not just unequal, but sometimes even pushed off their lands and out of their homes," Human Rights Watch's Carroll Bogert asserted in a 2010 report called "Separate and Unequal."
The Israeli human-rights organization Adalah notes over 50 Israeli laws that discriminate against Palestinian citizens of Israel "in all areas of life, including their rights to political participation, access to land, education, state budget resources, and criminal procedures."
In his commentary, Ben Silverman highlighted Martin Luther King Jr.'s support for Israel, but overlooked the possibility that King's views may have changed as more information came to light about Israel's treatment of Palestinians. Silverman serves on the advisory board of Creative Community for Peace (CCFP), an entertainment industry group that claims calls for a cultural boycott of Israel politicizes art.
The call for musicians to boycott Israel simply takes a page from efforts against apartheid South Africa. Blocking a musicians' boycott would close off nonviolent avenues toward change. Just as the Montgomery Bus Boycott and musicians' determination not to play Sun City in South Africa were moral means of effecting change, so too is the nonviolent Palestinian call for boycott, divestment and sanctions.
Bill Fletcher Jr. is a racial justice, labor and global justice writer and activist. He is the author of They're Bankrupting Us!: And 20 Other Myths about Unions. He can be followed on Facebook and www.billfletcherjr.com.
The opinions expressed here do not necessarily reflect those of BET Networks.
BET Global News - Your source for Black news from around the world, including international politics, health and human rights, the latest celebrity news and more. Click here to subscribe to our newsletter.

(Photo: Muammar Awad/Xinhua/Landov)