Exclusive: Laila Ali Spills on the Only Time Her Kids Ever Give Her a Break
BET.com chats with the boxing champ on her motherhood and her new mentorship initiative.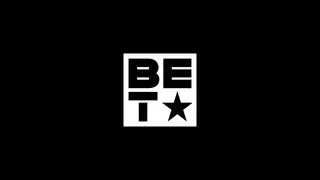 Laila Ali is doing what she always does — inspiring women to break stereotypes — except this time she's offering a chance to personally mentor you. The boxing champ has teamed up with T.J. Maxx for their Maxx You Project, where she will handpick 80 women for a signature workshop to break the "I can't so I won't" behavior in hopes of changing their mindset for the better. The workshop will take place this summer and will offer customized sessions, real world resources, and life lessons to put your goals into action. It gets even better because from the workshop, T.J. Maxx will select three women to receive funds and a personalized mentoring session with Laila or Shark Tank's Barbara Corcoran.
All you have to do to get a chance at this amazing opportunity is head to www.maxxyouproject.com and answer the question, "How will you Maxx You?" In the meantime, BET.com got a chance to chat with Laila about the workshop, her success and Mother's Day plans. 
BET: How did you get involved in the Maxx You Project?
Laila Ali: "I really am excited about partnering with TJ Maxx on the Maxx You Project because I know that there are so many other women just like me out there that need inspiration and encouragement. It's all about us just coming together, sharing our stories, and, you know, supporting one another. To be more than what people try to label us, because refer to me for example. I was a professional boxer, and I'm an entrepreneur and I'm a mom. I also have my own lifestyle brand, but I'm so much more than all those things, they don't even begin to scratch the surface of who I really am, so I think that's the same for all of us. The same individual, so that's really what this project is all about."
"The number-one comment I got was, 'You're too pretty to box.' My own father didn't even want me to fight…" –Laila Ali
B: Was there ever a time you thought you couldn't do something and almost let that stop you?
LA: "I remember when I first started boxing and, you know, I was such a young girl, and I had this wonderful dream, an idea, and I was like, this is what I want to do. And as soon as I shared with everyone, almost everybody was like, 'Why would you want to do that? You know women don't box,' and the number-one comment I got was, 'You're too pretty to box.' My own father didn't even want me to fight, and my mother was the one who kind of made me feel like I could do anything that I put my mind too. And if that was my choice and she was going to support me... and luckily I followed my heart. Otherwise I would have never, you know, achieved as much as I did listening to other people." 
B: What's your secret to success?
LA: "I just pretty much am a firm believer in hard work pays off. Sometimes when I feel, like, 'Man, I just have so much to do,' I just remind myself that everyone who is successful in the world is always doing a lot of hard work behind the scenes. I'm not someone who ever likes to feel like 'poor me.' I just feel like this just comes with the territory. If you want to be successful you got to work at it, period. We get to choose what it is we want to give our time to. So if I feel like I need more time, then I'm gonna cut out maybe some of the social media and phone calls that just are unnecessary. Just try to stay focused and not to let all the noise in the world get in the way."
B: How about your secret to nailing motherhood? Mother's Day is coming up, any special plans?
LA: "Squeeze in sleep whenever you can [laughs]. I have two kids, my daughter just turned 6 and my son's 8. And on Mother's Day they let me sleep in. Which never happens! Like, they'll be downstairs and my husband will be downstairs, but they will come upstairs just to say, 'Mom, can you get me some water?' Like their dad will be right there, but they come get me for everything. So on Mother's Day and my birthday, they'll just let be. That never happens, it just feels so special like, 'Wow, I got to wake up when I felt like waking up [laughs].'"