University of Central Florida Removes Anti-Racist Statements From Its Websites
A spokesperson explains the statement doesn't align with "university's values"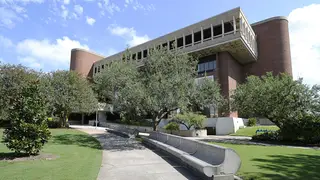 The University of Central Florida has recently removed anti-racist statements from their website in a response to state's "Stop WOKE Act," which took affect July 1.

According to the Associated Press, the law was put in place to stop students or workers from feeling guilty or "personally responsible" for negative actions from the past.
Whether it includes discussions on the history of racism, colorism, sexism, or xenophobia, the Republican-backed law prohibits the topics criticized as making inidivudals feel uncomfortable. Last spring, Florida GOP Gov. Ron DeSantis,  signed the act into law which criticizes critical race theory and limits the discussion of race in the academic and work settings.
According to the Orlando Sentinel, UCF spokesperson, Chad Binette, said that the removed statements could be viewed as "potentially inconsistent with our commitment to creating a welcoming environment — one where faculty objectively engages students in robust, scholarly discussions that expand their knowledge and empower them to freely express their views and form their own perspectives."
But UCF's reasoning did not sit well with many on the faculty and with students.
Ann Gleig, UCF Associate Professor of Religion and Cultural Studies, called  this action as an "infringement on academic freedom"
One of the statements, which has now been removed, was on the UCF anthropology department's website, which stated: "We acknowledge that many of us are born with unearned privilege, while others are denied basic human rights. We decry this history, commit ourselves to rectifying it, and stand with those working to build an antiracist future for our nation."
Glieg told the Sentinel that the statement "was crafted over a period of time with dialogue and input across a twenty-person plus faculty trained in philosophy, religion and cultural studies and the humanities."
In Binette's official response he said UCFwill ensure that future "statements better align with our university values.. Binette continued by stating "UCF is committed to building a culture that values respect, civil discourse, and creating a sense of belonging,"  he added.
Democratic state Rep. Carlos G. Smith, a UCF graduate, took to Twitter and poked holes in the removal of the statements and expressed his frustration with the new law.
"The DeSantis regime has made the anti-racist mission of my alma mater AGAINST THE LAW,"