Serge Ibaka Tweeted About CNN's Report On Libya's Slave Auctions Before Most Celebrities Caught Onto The Story
"How can this happen in the year 2017?"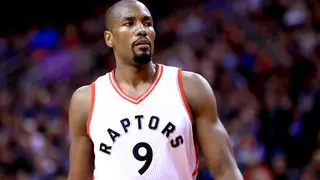 But Toronto Raptors power forward Serge Ibaka tweeted directly in response to CNN's report about the horrifying ordeal, in which refugees and migrants in Libya are being sold by smugglers at auctions, well before most celebs caught onto the November 14 story.
"My heart is broken," Ibaka tweeted on November 18. "How can this happen in the year 2017?"
Ibaka, who was born in the Republic of Congo, added, "This horrible human rights violation needs to stop now."
Check out his full tweet below.
BET Sports News — Get the latest news and information about African-Americans in sports, including weekly recaps, celebrity news and photos of your favorite Black athletes.