Angelique Kidjo: We are 'This Close' to a Polio-Free World
Singer celebrates one year of no cases reported in Nigeria.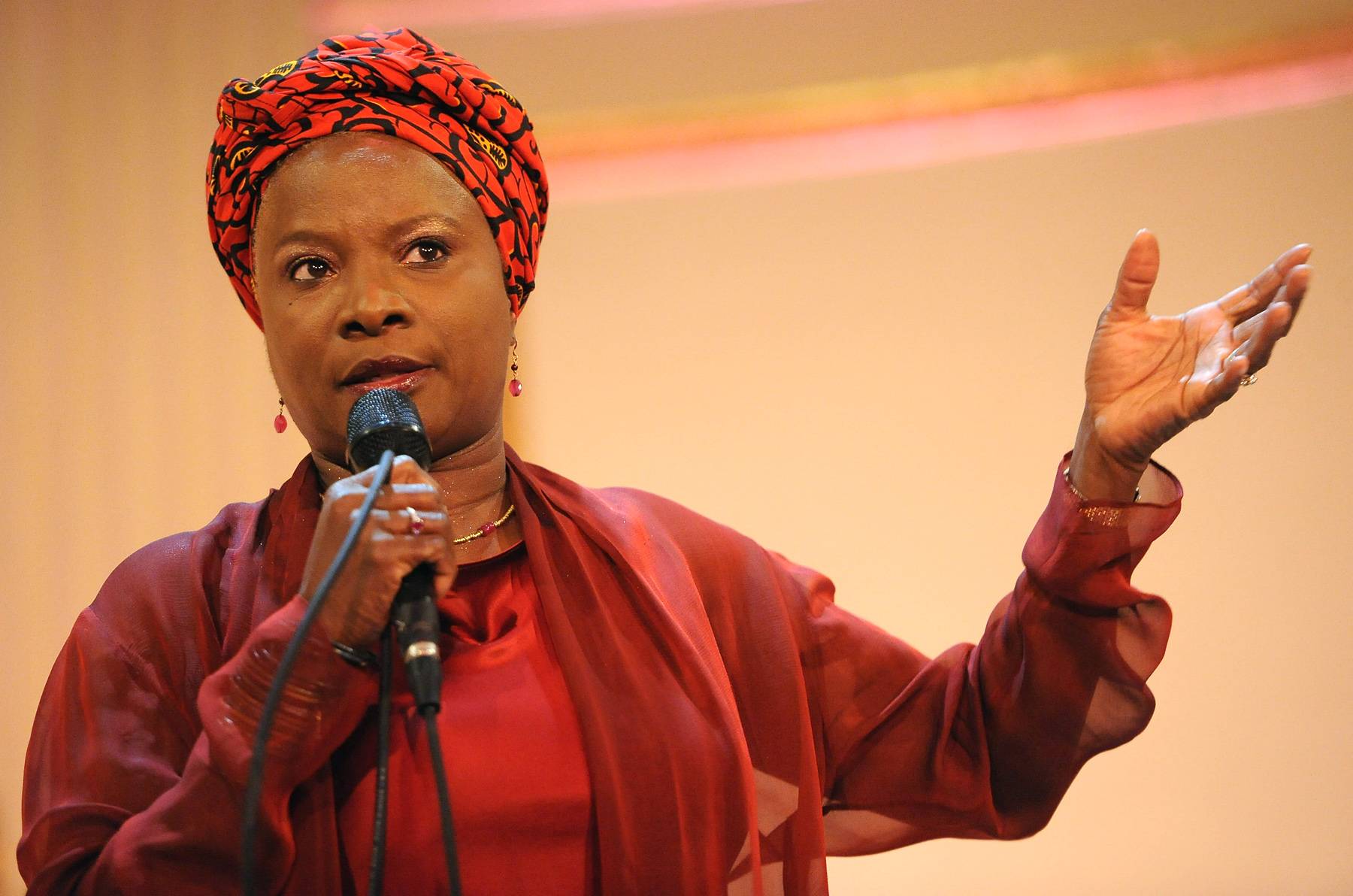 Today I'm singing for joy!
This July 24th marks one year since the last case of wild poliovirus was detected in Nigeria, the last polio-endemic country in Africa.
I'm singing because music can break the silence. It can break through clichés and I think of my microphone as a peaceful weapon that is able to cut through life's suffering. 
My father says that I sang before I spoke. Music was all around me while I was growing up in Benin, a small country in West Africa but so rich with culture. When the military regime took power after a coup in 1972, the music stopped. It happened so suddenly, just like the shock so many have experienced from contracting polio, then waking up one day not being able to walk.
Benin is now a democracy, but the devastating disease of polio, which can paralyze victims within hours, has been a continuous reality for thousands of children in Africa.
At its peak in 2004, the virus struck 12,631 victims in Africa, three quarters of all cases in the world. So I'm singing today knowing that we have passed a critical milestone on the path toward a polio-free Africa.
I grew up in a generation who witnessed the terrible effects of polio. There is no cure but it is entirely preventable thanks to an effective vaccine.
I am healthy today because I was vaccinated as a child in Benin. But some of my school friends ended up with polio. Because their parents didn't believe in vaccination or didn't understand that it was provided for free and so crucial. There is no excuse for any child to suffer from polio or any other preventable disease.
Just as I am determined to keep on singing, I am also determined to keep on fighting against the spread of polio and the single narrative of Africa as the land of poverty, disease, and conflict. In my own way -through my music and advocacy - I want to show the world that Africa is on the rise.
I am a longtime United Nations Children's Fund (UNICEF) ambassador, and have been inspired to see that another organization, Rotary International, is so dedicated to my shared vision of a polio-free Africa, and a polio-free world.
Last year, as a polio eradication ambassador for the humanitarian organization Rotary International, I dedicated the music video of the song "EVA" from my album EVE to this mission. The music video illustrates the importance of having all of our children vaccinated against polio.
The Global Polio Eradication Initiative (GPEI) is a public-private partnership led by national governments, Rotary International, the World Health Organization, the US Centers for Disease Control and Prevention, UNICEF, and the Bill & Melinda Gates Foundation. Since the GPEI launched in 1988, the incidence of polio has been reduced by 99.9%. Important work is being done by people in the field, and the thousands of volunteers and health workers who are on the frontlines of this campaign. It's amazing to see the progress happening every day.
The Initiative adopted innovative strategies to reach every child in Africa. In Benin, some 20,000 vaccinators crossed the country to bring each child the vaccine, in a door-to-door campaign, which covered homes, markets, schools and faith venues. The campaign involved 5,122 town criers for informing the masses all the way to the most remote places. I love this determination those town criers have to help another human being in need. I feel it is similar to my call as a singer.
Thanks to their determination, the progress has been remarkable.
Once a critical mass of people acts upon this instinct, the results can be dramatic, and as I realized, you don't have to be on the frontlines to make a difference.
Eliminating that last tenth of a percent of polio cases requires time, energy and investment. Even as Nigeria is removed from the list of polio-endemic countries, Pakistan and Afghanistan still remain, and are suffering from new cases this year.
If we don't act to stamp it out now, polio could easily return. Together, let's prove what's possible when the global community comes together to improve children's lives.
Today, Africa is a rising continent, but I hope many will join us in this message: Every child deserves a life free of disease, and we are 99.9% of the way towards eradicating polio. In Nigeria, we need to keep polio immunization a high priority, so the disease does not return. In Pakistan and Afghanistan, we need to continue to ensure that all children are protected from polio, particularly those who are displaced or live in underserved and hard-to-reach areas.
Now that we're this close I hope you'll join my call to make history and end polio now. 
Angelique Kidjo is a multiple Grammy Award-winning singer and songwriter, often cited as one of the most influential women in Africa. The BBC counts her as one of the continent's 50 most iconic figures, she is the first woman to be named among Forbes' 40 Most Powerful Celebrities in Africa, and for example, NPR has dubbed her "Africa's Greatest Living Diva." Her most recent album, EVE won the Best World Music Album at the 2015 Grammys.
The opinions expressed in this article do not necessarily reflect those of BET Networks. 
BET Global News - Your source for Black news from around the world, including international politics, health and human rights, the latest celebrity news and more.
(Photo by Fernando Leon/Getty Images)