Relative Of Emmett Till Files Lawsuit Demanding Arrest Of Woman Who Fatally Accused Him
The development comes after an attempt to bring justice for his killing decades ago failed.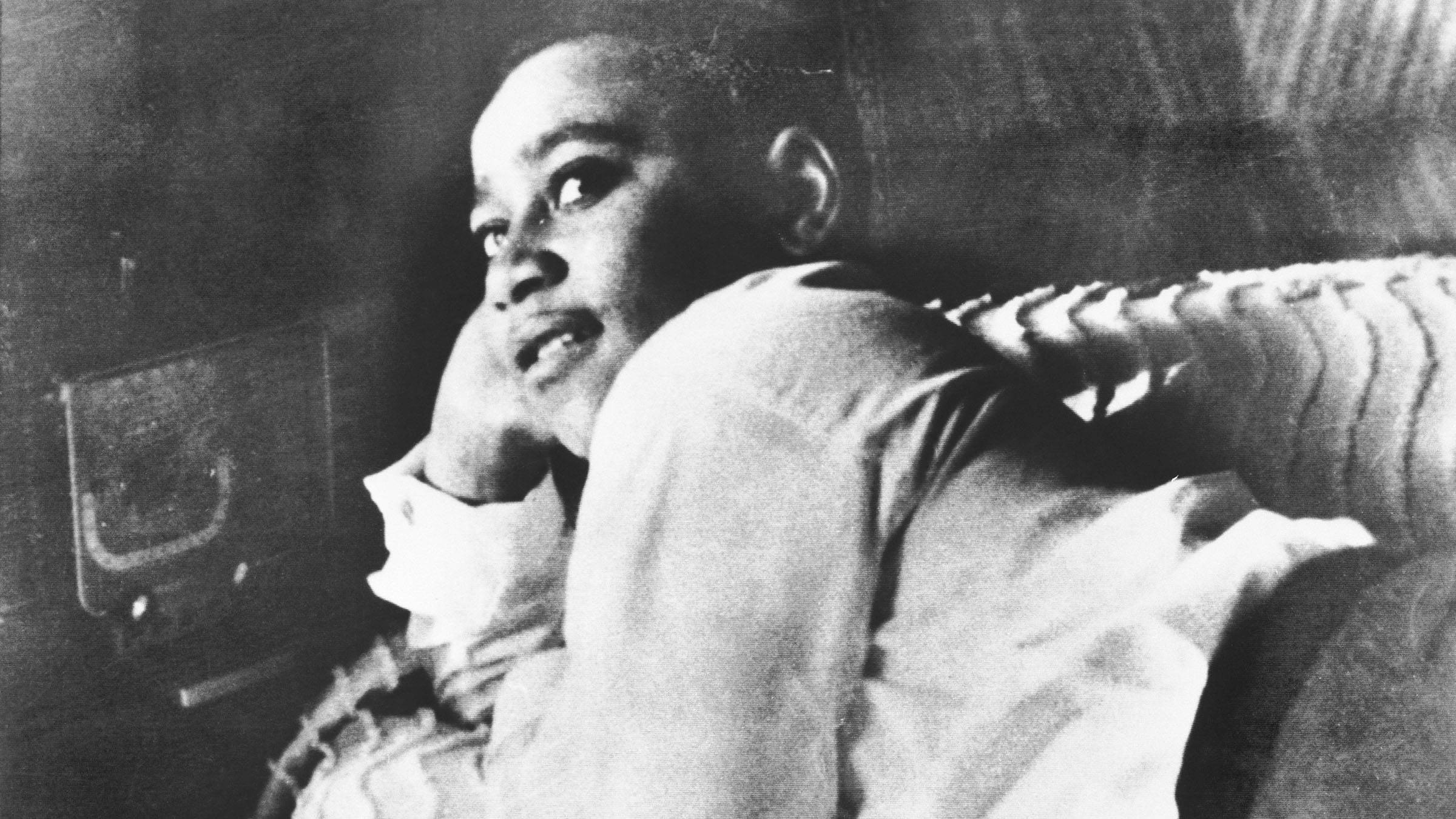 A relative of Emmett Till has filed a lawsuit in Mississippi demanding that Carolyn Bryant Donham, the White woman whose lies resulted in the 14-year-old being murdered, be arrested.
According to the Associated Press, Patricia Sterling, Till's cousin, filed a federal lawsuit on Feb. 7 calling for Leflore County, Miss. Sheriff Ricky Banks  to serve Donham with an arrest warrant from 1955. In June 2022, an unserved warrant charging Donham for the 1955 kidnapping of Till was found in the basement of a Mississippi courthouse. The search was initiated by the Emmett Till Legacy Foundation.
The warrant, dated Aug. 29, 1955, was discovered in a box and was certified as genuine. The AP reported there were reports of a warrant in 1955, but the Leflore County sheriff at the time told reporters he did not want to "bother" Bryant because she had two young children.
"We are using the available means at our disposal to try to achieve justice on behalf of the Till family," Sterling's attorney Trent Walker said in a statement to the AP.
In August 1955, Bryant Donham, then 21, falsely accused Till of whistling at her in a store (he reportedly had a lisp and was unable to whistle.) The teen, who was visiting from Chicago, was in Mississippi for the summer spending time with his family. Bryant's accusation led to him being abducted, tortured, and murdered by Donham's then-husband, Roy Bryant, and his half-brother J.W. Milam. The child's body was weighted down and thrown into the Tallahatchie River.
Bryant and Milam were tried on murder charges but were acquitted by an all-white jury. Months later, when protected against double jeopardy, the pair confessed to the crime in a paid interview with Look magazine.
An investigation into Till's killing was reopened in 2018, following the publication of Timothy Tyson's book The Blood of Emmett Till, which alleged Bryant had recanted her testimony against Till. However, Bryant denied she recanted in an interview with the FBI, who concluded that there wasn't sufficient evidence to prove that she lied to them. The FBI closed its investigation.


In July 2022, after the unserved warrant was discovered, Mississippi's Attorney General Lynn Fitch said there was no plan to prosecute Bryant. Fitch's office said in a statement, "There's no new evidence to open the case back up."
In August 2022, The Daily Mail reported Carolyn Bryant Donham is 88 years old and living in Kentucky. A Daily Mail reporter asked her son, Thomas Bryant, 71, if his mother would comment on Till. He reportedly shook his head no with his mother standing behind him. The outlet claims she is legally blind and receives hospice care in her home.