Tyre Nichols Died From 'Extensive Bleeding Caused By Severe Beating,' Independent Autopsy Says
Former Memphis officers beat him for three minutes like 'a human piñata,' the family's lawyer Ben Crump says.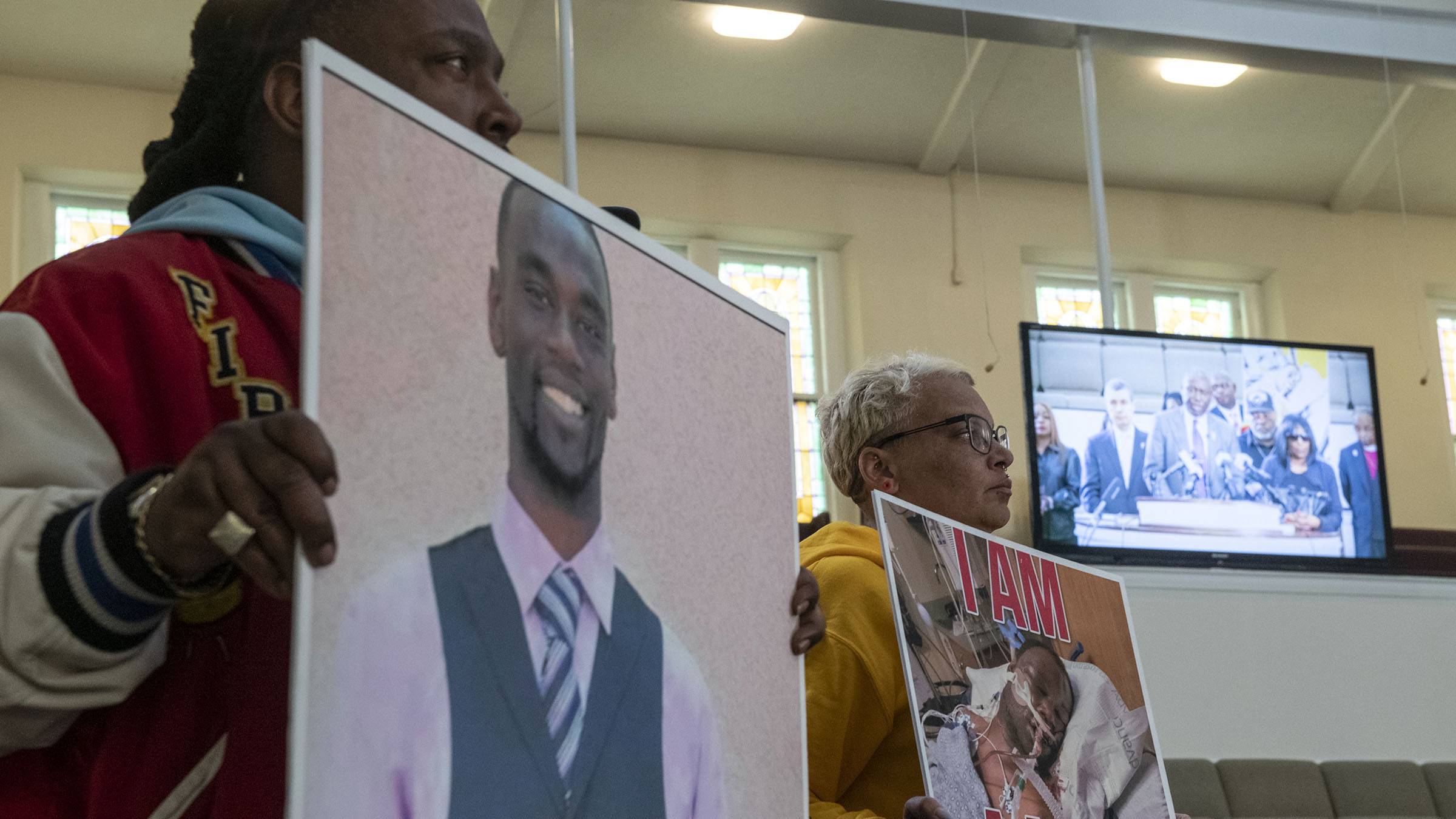 An independent autopsy found that Tyre Nichols, the Black man in Memphis who succumbed to injuries after a police traffic stop, died from "extensive bleeding caused by a severe beating," according to a statement released Tuesday (Jan. 24) by his family's attorneys.
"...His observed injuries are consistent with what the family and attorneys witnessed on the video of his fatal encounter with police on January 7, 2023," Ben Crump and Antonio Romanucci, the attorneys representing Nichols' family, stated.
Nichols, a 29-year-old FedEx worker, was pulled over and arrested by Memphis police officers on Jan. 7 for alleged reckless driving, the Associated Press reported. Crump said Monday (Jan. 23) at a press conference that police video showed that officers shocked, pepper sprayed and restrained the father of a 4-year-old son.
An avid photographer, Nichols was on his way home from a suburban park where he had taken photos of the sunset.
According to the police, "a confrontation occurred" as officers approached the vehicle and Nichols ran. Authorities said "another confrontation occurred" after they caught up to Nichols and were taking him into custody. Police said Nichols complained of shortness of breath and was taken to a hospital, where he died three days later.
At the press conference, Crump said the officers beat Nichols for three minutes like "a human piñata" in a "savage" encounter, similar to the 1991 LAPD beating of Black motorist Rodney King that was captured on video.
Cops beat King for about 15 minutes, resulting in skull fractures, broken bones and teeth, and permanent brain damage, NPR reported on the 25th anniversary. Four officers were charged with excessive use of force, but a jury in the distant, predominantly-white suburb of Ventura County acquitted them, igniting a riot in Los Angeles' Black community.
Unlike the King incident, all the officers involved in Nichols' case are Black. Memphis police Director Cerelyn Davis announced Jan. 20 that they were fired after a police probe.
"The Memphis Police Department has concluded its administrative investigation into the tragic death of Mr. Tyre Nichols. After a thorough review of the circumstances surrounding this incident, we have determined that five MPD officers violated multiple department policies, including excessive use of force, duty to intervene, and duty to render aid," a police statement read.
The officers were identified as Tadarrius Bean, Demetrius Haley, Emmitt Martin III, Desmond Mills, Jr. and Justin Smith.
Meanwhile, the U.S. Justice Department and the FBI are investigating the traffic stop that ended in Nichols' death. The federal authorities announced the civil rights probe on Jan. 18.