Tyre Nichols' Family Watches Body Cam Footage Of His Fatal Arrest In Horror
The 29-year-old's father described the video as "horrific."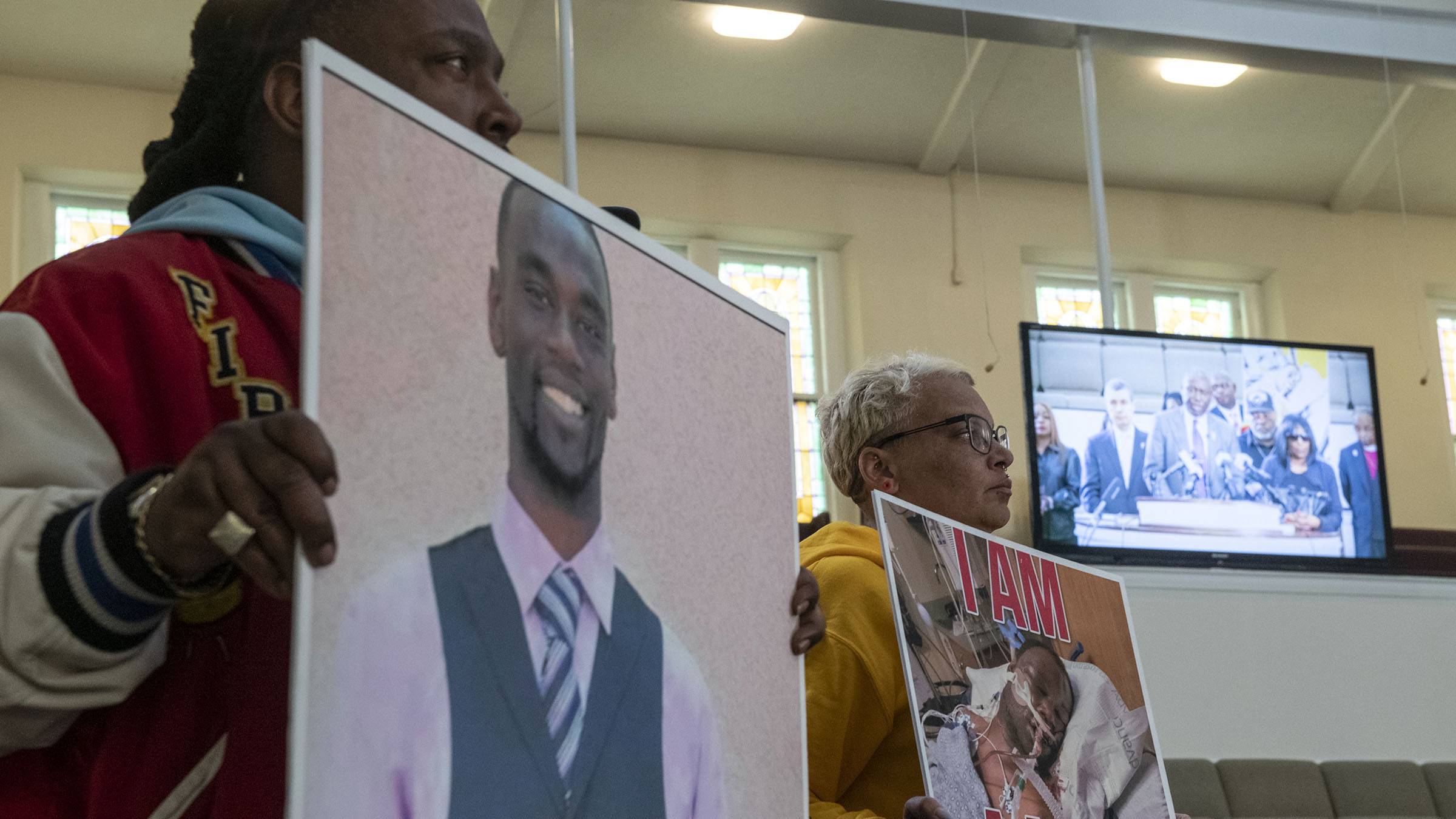 The family of 29-year-old Tyre Nichols has was shown footage of the Jan. 7 traffic stop that ended in his death at the hands of five Memphis police officers, who have since been terminated.
While the video has not been released to the public as of yet, the family reacted during a press conference at Mt. Olive Cathedral CME Church in Memphis. Rodney Wells, Nichols' stepfather, said the video was "horrific" and "no father or mother should have to see that," according to the Memphis Commercial Appeal,
Family attorney Antonio Romanucci said that "Tyre called for his mom several times during the deadly traffic stop, saying he just wanted to go home," and added, "He was a piñata to those police officers, it was an unadulterated, unabashed nonstop beating of this young boy for three minutes."
His mother, RowVaughn Wells, watching the video in tears said simply, "My son loved me to death. My son was a beautiful soul."


The five officers involved were fired Friday (Jan. 20) after an internal investigation by the Memphis Police Department, according to NBC News. They were identified as Tadarrius Bean, Demetrius Haley, Emmitt Martin III, Desmond Mills Jr., and Justin Smith.
The investigation found that the officers violated several department policies, including, "use of excessive force, duty force, duty to intervene and duty to render aid" to Nichols during the traffic stop, Memphis Police Chief C.J. Davis said in a statement.
On Jan. 7, Nichols was pulled over by Memphis police for reckless driving. According to authorities, the traffic stop led to a "confrontation" and Nichols fled the scene on foot as he was pursued by officers.
Allegedly, another confrontation occurred as Nichols was being taken into custody and he complained of having shortness of breath. He died three days later (Jan. 10) in the hospital. Nichols' family said the officers were in an unmarked vehicle when they pulled him over and that he went into cardiac arrest and suffered kidney failure as a result of the officers beating him.

Wells provided the media with a photo of a badly bruised Nichols in a hospital bed. His face was bloodied and his eye was swollen shut.
The Associated Press also reports that the U.S. Justice Department has opened a civil rights investigation into the death. The Tennessee Bureau of Investigation is looking into the force used in the arrest.
It is unknown when the police body camera footage will be released to the public.