White Man Caught On Video Harassing Woman For Wearing Puerto Rico Shirt Charged With Hate Crime
The officer in the video who was seen doing nothing has also resigned.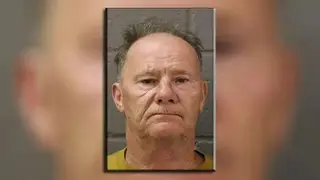 The white man seen in a viral video harassing a woman in Chicago for wearing a shirt with the Puerto Rican flag man has been charged with a hate crime.
On Thursday, the Cook County State's Attorney's Office announced Timothy Trybus, 62, is charged with two felony counts of committing a hate crime for the assault in a Chicago forest preserve. The hate crime charge comes in addition to misdemeanor counts of assault and disorderly conduct he already faced, reported The Spokesman-Review.
In the video, Trybus can be seen accosting a woman for wearing the shirt while living in America (even though Puerto Rico is a U.S. commonwealth).
"You should not be wearing that in the United States of America," he yelled at her.
Also in the video was a Cook County Forest Preserves officer who made no attempt to intervene when the woman asked for his help.
At first, Officer Patrick Connor was put on desk duty; however, he resigned soon after.
Cook County Board President Toni Preckwinkle has also offered her apology to the woman, who was identified as Mia Irizzary, and the Forest Preserves issued its own apology for what happened.
Trybus is scheduled to appear in court on Friday.