A Short Review of Meek Mill's Abbreviated 4 / 4 EP
Wounds were both inflicted and reopened on this one.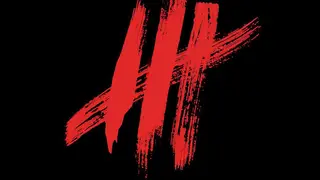 If you thought your hip hop fanhood was going to be able to ease itself into 2016, think again. Meek Mill's 2015 sucked. Flat out. That man did not win, and there's no one who wanted last year over more than the Philly native.
It does seem though that some of 2015's transgressions were beginning to seep into this year. At the beginning of December, Meek had to appear in court for a probation violation and it's very likely that he could be heading back to prison at some point in 2016. His album Dreams Worth More Than Money didn't sell as projected and the less said about the Drake beef the better. It's all of these things that has him pissed and if there was ever a musical representation of that anger, we just got that last night.
While Dreamchasers 4 is still in the oven, Meek Mill decided he had enough waiting, enough jokes and was thirsty for blood. In releasing the appetizer for his forthcoming mixtape, 4 / 4 got things blazing early with "Prey For Em", during which he felt it was the appropriate time to strike 50 Cent.
"I got 50 reasons say you're taking d*ck / And it's 50 reasons I should kill, ni**a," he raps after implying he's been "popping shit" on Instagram. "Got the richest chick, she from your hood," he continued, referring to Nicki Minaj also being from South Jamaica, Queens. That's not all. He even brought up some old business and clowned 50 for partnering with Floyd Mayweather Jr. years ago: "You know the game, if you cosign a rat, you forever a rat / We were never with that / You tried to go 'Money' May with that paper, but now you in debt 'cause you never were that."
Perhaps Meek's beef with Drake was his most embarrassing moment(s) of 2015. Never had a beef in recent memory been handled so poorly when it comes to responses than how he engaged the Toronto rapper. There had been some speculation as to whether DC4 would be a palace of revenge for Meek against Drizzy. That's still yet to be seen but such is the case with 4 / 4. On "I'm Da Plug Freestyle", Meek Mill uses the What A Time To Be Alive instrumental to aim at Drake, which at least for beat selection, is boringly unoriginal and uninspiring. As far as bars go, Meek didn't score any there either.
"Was that my girl tour or the world tour? / I do not know what you pu**y ni**as going for," he raps. "This that 100k a night when you perform tour / Swimming in that good pu**y while you on tour." Yeah, Meek probably split 100 grand a night with Nicki, who everyone was there to see, if that's even true. And oh by the way, Drake probably pulls in at least double that by himself in the basketball arenas he's selling out.
In opening "I'm Da Plug Freestyle", Meek also doesn't gain any ground. He replays the "Drake doesn't write his rhymes" card to which the general public has already decided doesn't matter very much. "Jumpman, Jumpman, Jumpman / Ain't nobody tell 'em this ain't what they want, man / You ain't really write it, I'm like 'who's your stuntman?.'"
If Meek Mill landed anything, it was in a newly created bout with Fif. The highlight of 4 / 4 was its beats though. "Gave Em Hope" provides some bounce and the appeal of Meek from past years shines through. "FBH" successfully wraps up the project. If Dreamchasers 4 is a more extended version of this, the spark of his career resurgence may turn to fire. He didn't land any blows on the 6 God but if his momentum can continue, Meek Mill can put 2015 behind him.
Paul Meara is a Columbus, Ohio native and resident. He thinks Meek Mill should've given up against Drake along time ago but whatever. Follow him on Twitter: @PaulMeara
BET.com is your No. 1 source for Black celebrity news, photos, exclusive videos and all the latest in the world of hip hop and R&B music.
(Photo: Dreamchasers Records)