The Top 50 Black Pop Culture Moments of 2022
From Crazy Ye to A.I. Rappers, this year was a wild and wacky one.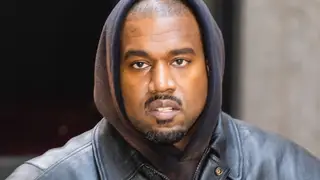 When future historians look back on 2022, they may notice how weird, wild, and WTF-filled this year was. Sure, many years could be described with similar sentiments, but 2022 hit peak levels of unexpectedness in multiple pillars of pop culture. I mean, think about it: Who had "basketball player sent to a Russian gulag," "world's richest man overpays for a social media site," or "Fresh Prince smacks Pookie at the Oscars" on their 2022 BINGO card?
Perhaps it's because we're officially two years past COVID-19 lockdowns and the world finally feeling back open in a real way triggered something subtle in each of us. Maybe, after 24 months of searching for connection through our screens, we're now finding ourselves having to relearn how to connect in the real world. Maybe that explains why multiple comedians getting attacked on stage or Ye's year-long descent into madness. Maybe I'm reaching. I mean, Ye's gonna Ye regardless of the state of the world.
Nevertheless, in spite of all this ridiculousness, 2022 still offered ample amounts of hope and inspiration. The motivation felt during an uplifting award show acceptance speech or seeing an adorable gap-toothed kid who loves corn connects us across boundaries in some way, even if only the tiniest of bits. The thrill of seeing your favorite artists perform possibly the greatest Super Bowl performance ever or catching your pop idol performing at your HBCU—these are the type of ties that bind us through our love of and affinity for culture… this culture… our culture.
Without further adieu, here are the top 50 pop culture moments of 2022 (in no particular order).
Elon Musk Buys Twitter

No doubt change was expected when it was announced that Elon Musk had completed his $44 billion acquisition of Twitter in October. But when the world's richest man decided to charge $8 a month for blue check verification as well as reinstate a number of previously banned right-wing trolls kicked off the platform for trafficking in racism (all under the guise of "free speech") seemingly the entire internet was caught off guard. 

In the days since, several celebrities, including Whoopi Goldberg, Shonda Rhimes, and Toni Braxton, have exited the platform. And since Twitter is one of the few remaining major social media platforms without a monetization program for users, how will Black Twitter respond to being asked to pay monthly for the right to reach their audience with free content? 

Brittney Griner Released from Russian Prison

WNBA basketball player Brittney Griner was arrested in Russia at Sheremetyevo Airport outside of Moscow when customs officials claimed they found marijuana vape cartridges in her luggage. 

She was found guilty in Russian courts and was sentenced to 9 years in prison, sparking outrage stateside over "wrongful imprisonment." On December 8, 294 days later, the Biden Administration announced a deal had been reached with Russian for a prisoner exchange, bringing Griner home for the holidays.

Lizzo Makes History Playing 200 Year Old Flute

Lizzo has become one of music's biggest stars. Who would've guessed she'd make unexpected American history? During her Washington, D.C. tour stop in September, the "About Damn Time" singer wowed the audience by playing former President James Madison's 200-year-old flute on stage. 

The woodwind was on loan from the Library of Congress, and Lizzo is credited with being the first person to play it. "B***h, I'm scared," she said laughingly to the audience while on stage. "It's crystal. It's like playing out of a wine glass, b***h, so be patient." Lizzo's always broken down barriers in her life and her music. Now she's broken into American history.

Takeoff Shot Dead In Houston, Texas

Hip hop shared collective tears upon learning about the shocking loss of Migos' member Takeoff. Born Kirshnik Khari Ball, the MC was shot and killed on November 1 outside 810 Billiards & Bowling in Houston, Texas. He was only 28 years old. 

According to reports, a group of people, including Takeoff's uncle and fellow Migo, Quavo, boxer Shakur Stevenson, members of the J Prince family, and others gathered around 2:00 am after the venue had closed when a verbal altercation erupted over a dice game. By all accounts, he wasn't a part of the energy that led to his death which is another reason why this tragedy reverberated throughout hip hop so powerfully. 

Everyone across the culture seemed to pay respects to the fallen legend. Beyoncé paid tribute to Takeoff, adding his image and "Rest In Power" to the landing page of her website. Drake posted to Instagram, writing, "I got the best memories of all of us seeing the world together and bringing light to every city we touch. That's what I'll focus on for now. Rest easy, Space Man." 

Migos, as a trio, was the biggest group of this generation, and Takeoff was the glue behind the crew. All of hip hop will feel this loss for years to come. 

Rest in eternal power, Takeoff.

Kanye West's Year-Long Descent Into Madness

At first, it was wearing a "White Lives Matter" shirt to his YZY Season 9 fashion show in Paris and dog-whistling to anti-Semites in an interview with Tucker Carlson. Then it was the infamous "deathcon 3" tweet and a cascade of Instagram posts targeting Jewish executives in the music and fashion industries. 

Now, he's spiraled to the "I love Hitler" phase, while palling around with a literal Nazi stage of lunacy. If all of this was a ploy to finagle his way out of contracts with Adidas and GAP, the strategy worked too well. Sure, the artist formerly known as Kanye West colors every cockamamie conversation with proclamations of love. 

But sadly, it appears Ye doesn't realize how many people his supposed Presidential campaign is hurting in the process.

Kyrie Irving's Controversial Claims

Kyrie Irving found himself in a cyclone of controversy when he posted a link to a  documentary called From Hebrews to Negroes: Wake Up Black America on his Twitter page. The film is about how the Black Hebrew Israelites and other people of color are the true descendants of the biblical Israelites. 

Since the documentary cites Henry Ford's extremely anti-Semitic book The International Jew and lathers itself in other tropes such as Holocaust denial, mass media accused the NBA All-Star of being anti-Semitic himself. When confronted by an ESPN reporter during a press conference, Kyrie said in part: "I'm not going to stand down on anything that I believe in," and kicked warlike imagery, stating, "I'm only going to get stronger because I'm not alone. I have a whole army around me." 

Five days later, he stood down on what he "believed in," apologized for his comments, and was suspended for a minimum of five games. Nike also dropped Kyrie as spokesperson and stated it would no longer sell his signature sneaker. 

As Dave Chappelle quipped on Saturday Night Live, it seems Ye got in so much trouble for his actions that Kyrie landed in hot water by proxy.

Biggie's 50th Birthday Takes Over New York City

The gravity of the Notorious B.I.G. remains as unflinching on what would've been his 50th birthday as it was when he tragically passed 25 years ago. Here's what The City lined up: In Brooklyn, the Barclays Center hosted a video montage celebrating his life and music on the expansive Oculus VR display above the stadium's entrance. 

The MTA sold 50,000 limited edition MetroCards emblazoned with that ubiquitous Barron Claiborne "King Of New York" image of Christopher Wallace rocking a tilted crown which was exclusively available at three subway stations near his Bedford-Stuyvesant childhood home. Each card featured a QR code allowing holders access to an Instagram filter of the rap titan. 

Amazon even jumped in the mix. 

The company partnered with the nonprofit Beautify Earth Movement to debut Biggie Smalls murals created by local artists in each of New York City's five boroughs. Perhaps most impressively, in Manhattan, the iconic Empire State Building lit up in red and white, with an illuminated crown spinning on top, an ode to the undisputed King of New York. 

All of this is for one of the most inspiring and influential figures in American history. 

Biggie Smalls deserved it all.

Maxwell Alejandro Frost Becomes First Gen-Z Member Elected To Congress

Generation Z officially has its first congressman. Maxwell Alejandro Frost was elected as representative of District 10 in Central Florida, becoming the first of his generation to take a seat in the house. 

The Afro-Cuban ran on an anti-gun violence platform, a galvanizing topic for a generation raised on school shooting drills, and plans to be a vocal advocate for reform while in office. 

Welcome to Capitol Hill, Gen Z.

FN Meka Signed By Capitol, Dropped One Week Later

It was a short-lived celebration for FN Meka, billed as "the world's first AR (augmented reality) artist to sign with a major label." On August 8, Capitol Records announced FN Meka's addition to their roster, boasting that the "artist, influencer, and web3 resident blurs the line between humans and computers" and released his debut song through the label, "Florida Water." 

Everything was all good until industry insiders realized Capitol's first AR signee used the N-word in his rhymes and faked police brutality on Instagram. On August 23, facing an avalanche of criticism, Capitol Records announced that it had "severed ties with the FN Meka project effectively immediately, stating: We offer our deepest apologies to the Black community for our insensitivity in signing this project without asking enough questions about equity and the creative process behind it." 

Grand opening. Grand closing.

DJ Akademiks Calls Pioneers "Broke & Dusty"

Oh, what a tangled web we weave when drinking too much Henny on Twitch. Perhaps that was the igniter for DJ Akademik's latest dust-up. The popular commentator inflamed the culture by stating that hip hop's pioneers are dusty and broke during a Twitch stream, stating: "Have you seen any of these old rappers who be like they're the foundation of hip hop really living good?" 

"Them n****s be looking really dusty—I kid you not… Every time an old, old n***a talkin' about hip hop, you'll be like, 'Yo, bro. You sure you invented this? 'Cause everybody else is livin' better than you. It's facts." 

Everyone from Russell Simmons to MC Sha-Rock to LL Cool J swooped in to digitally lambast the media personality for shading the pioneers of the culture he directly profits from. "That food that you eating was created by those same people that you disrespecting," Cool James said. "That industry was created by the same people that you calling, you know, foul words." 

Nas' 'King's Disease III' Impresses, 21 Savage Says He's Not Relevant

Soon after Nas and Hit-Boy completed a quartet of critically acclaimed releases (King's Disease, King's Disease II, Magic, and King's Disease III), it seemed as though all praise was raining down on God's Son. That is until 21 Savage took to Clubhouse to rain on the parade, claiming the Illmatic creator wasn't relevant. 

"I don't feel like he's relevant," he said. "I just feel like he got fans… He's not relevant. He just has a loyal-a** fan base, and he still makes good-a** music." Social media reactions were swift, including Nas' brother, Jungle, who commented under a Shade Room post calling 21 Savage "trash." 

In the end, Nas and 21 Savage squashed their "beef" by releasing a track together called "One Mic, One Gun," drawing a royal conclusion to a peasantry conflict.

Jay-Z's "God Did" Verse Captures Hip Hop's Attention

The title track to DJ Khaled's Grammy-nominated album God Did capture the culture. Featuring Rick Ross, John Legend, Fridayy, Lil Wayne, and Jay-Z, it represented a true collaboration of legendary voices. 

Hov's verse took the crown. 

Showcasing an array of multiple entendres, life lessons, and revelations on the impact his business-savvy has had on his acolytes ("How many billionaires came from Hov's crib / I count three: Me, Ye, and Rhi / 'Bron's a Roc Boy, so four, technically). 

His otherworldly skill represented a lyrical example of how Hov's Black Excellence still hits at the highest levels.

Kendrick Lamar Returns From 5-Year Hiatus With 'Mr. Morale & The Big Steppers'

Kendrick Lamar blasted back to the forefront of culture with his fifth studio album, Mr. Morale & The Big Steppers. The year's most anticipated release was lathered in critical acclaim for immaculately tackling mental health and emotional trauma. 

The double disc shot to the top of the charts in May, crossing a billion streams in August, and was nominated for multiple Grammy Awards in November. It had been five years since the Compton, California "good kid" released an album. 

In 2022, the phrase "never leave while you're hot" doesn't apply to King Kendrick Lamar.

The Genius Digital Marketing Campaign of Issa Rae's 'Rap Sh!t'

The roll-out to Issa Rae's latest HBO series, Rap Sh!t, caught the internet off guard. A viral video of a white "rapper" named Reina Reign kicking rhymes in front of Spelman College, declaring what's "Not Atlanta," ripping off Omeretta The Great's controversial early 2022 hit song "Sorry Not Sorry," turned Atlanta upside down debating considering Omeretta's view of what's Atlanta and what isn't held any merit. 

Reina Reign was a character from the then-upcoming Rap Sh!t, based on the City Girls' come-up from Miami to the top of the charts. Even Omeretta was a part of the hoax. Issa Rae masterfully leveraged outrage marketing into another hit TV show that landed successfully with pop culture fans.

Drake Disses Megan Thee Stallion

Drake and 21 Savage's highly-anticipated team-up, Her Loss, became marred in a debate once Drake's lyrics on the title track targeted Megan Thee Stallion. 

Drizzy rapped, "This b*** lie 'bout getting shots, but she still a stallion / She don't even get the joke, but she still smiling" — a double entendre that seemingly casts doubts on whether Megan was shot in the foot by Tory Lanez at a house party in 2020. "Stop using my shooting for clout b***h a** n****s!," Megan shot back on Twitter. 

"Since when tf is it cool to joke abt women getting shot." Lanez was charged with felony assault with a firearm, among other charges, and the trial has resulted in the R&B artist being found guilt, facing up to 20 years in prison.

Dave Chappelle Attacked During Hollywood Bowl Performance

2022 was a dangerous year for comedians. 

After Will Smith shocked Hollywood by smacking Chris Rock during the Oscars, Dave Chappelle was attacked during his performance at the Hollywood Bowl. 23-year-old Isaiah Lee bum-rushed the stage and tried to tackle the Half Baked comedian. 

It was all laughs in the end, though. Chris Rock joined Chappelle on stage after the melee and joked, "Was that Will Smith?"

Will Smith Smacks Chris Rock

It was the G.I. Jane joke gone wrong. During the 2022 Oscar ceremony, host Chris Rock quipped that Jada Pinkett-Smith looked ready to star in the sequel to the 1997 film about the first woman to make it through special operations training. 

Everyone in the audience seemed to find the joke funny, except for Jada Pinkett-Smith. 

Will Smith subsequently walked on stage and smacked the Everybody Hates Chris creator across the face leaving the crowd stunned. The shocking moment only elevated after Will returned to his seat and yelled at Rock, "Keep my wife's name out your f***ing mouth." 

Smith, who later received his first Best Actor award for his role in King Richard, received a 10-year ban from the Academy, marring what should've been a triumphant evening for the titular superstar.

Sheryl Lee Ralph's Emmy Acceptance Speech

Sheryl Lee Ralph's Emmy win as Best Supporting Actress In A Comedy Series for her role in Abbott Elementary will live on forever. 

The Broadway star opened by belting Diana Reeves' inspirational tome "Endangered Species" and then implored people everywhere to never give up on their dreams. 

"To anyone who has ever, ever had a dream and thought your dream wasn't, wouldn't, couldn't come true, I am here to tell you that this is what believing looks like, this is what striving looks like, and don't you ever, ever give up on you," she said. 

"Because if you have a Quinta Bronson in your corner,  if you get a husband like mine in your corner, if you get children like mine in your corner, and if you've got friends like everybody who voted for me, cheered for me, loved me, cheered for me, loved me. Thank you!" 

It was the captivating, made-for-TV moment that only happens when you're a star like Sheryl Lee Ralph.

Rihanna and A$AP Rocky Baby Announcement

Just imagine the superfly child Rihanna and A$AP Rocky would produce. Blessed with beauty, talent, and an effortless fashion sense, the stylistic possibilities are off the charts. 

That seemed to be the world's reaction when news broke that the two fashion killers were expecting a baby. The initial photo shoot took place in Harlem, New York, where Rocky is from, and went viral almost as soon as they were posted to Rihanna's Instagram account. 

The baby was born in May, and though the two have chosen to keep the birth private, this is a celebratory moment for two of the world's most popular artists.

Roe v. Wade Overturned

It's the end of an era for women's rights. In June, the Supreme Court overturned Roe v. Wade, which for 49 years, guaranteed the right for women to have an abortion, pushing such liberties back to the states. 

In Dobbs v. Jackson Women's Health Organization, Justice Samuel Alito wrote that the only specific enumerated rights are those "deeply rooted in the Nation's history and tradition" and "implicit in the concept of ordered liberty," excluding abortions as meeting that definition. 

In the months following, a Pew Research poll found that most Americans disagree with the Supreme Court ruling, and 62% believe abortions should be legal. In this case, it would seem the highest court in the land is out of step with what the population believes in the best and safest interest of the citizens.

'Black Panther: Wakanda Forever' Captivates The Globe

Marvel's 2018 film, Black Panther, transcended comic book fandom and became a cultural phenomenon. But with the 2020 passing of star Chadwick Boseman, who played T'Challa, King of Wakanda, many questions persisted about the future of the franchise. 

2022's Black Panther: Wakanda Forever quelled the doubters. The sequel not only captured the emotional loss of Boseman by finding the characters reeling from the loss of T'Challa in the script, but it introduced Namor, an indigenous character described as the first mutant, embracing the Latin American audience. 

Since its November release, Black Panther: Wakanda Forever has remained the top-selling film for five weeks, topping $768 million in global revenue.

Herschel Walker's Puzzling Senate Run

Herschel Walker's scandal-ridden campaign came to a close on December 6, when the people of Georgia elected his opponent, Raphael Warnock, to represent them in the US Senate in a tightly contested contest. 

In retrospect, it's bewildering that the former NFL football player came as close as he did. During his campaign, it was revealed that he had previously lied about being a law enforcement officer, had a history of domestic violence, pressured a woman to have an abortion, and was essentially a deadbeat dad. 

Coupled with a series of bizarre public appearances—most notably when he gave a campaign speech about werewolves and vampires—and the Trump-back candidate wasn't the ideal choice to put on the ballot.

As Dave Chappelle lampooned on Saturday Night Live, Herschel Walker was "observably stupid." 

For the citizens of Georgia, the crisis was averted.

Deion Sanders Leaves Jackson State University

Deion Sanders seemed to hold the future fortunes of Historically Black Colleges and Universities in the palm of his playbook. The two-sport superstar arrived on the Jackson State University campus two years ago, taking over the football team's head coaching position in the shadow of the 2020 uprisings. 

During his tenure, not only did Sanders turn JSU into a SWAC powerhouse, but he used his influence to get Walmart, Under Armor, and other corporations to donate a practice field, jerseys, equipment, and other necessities to the underfunded institution, making JSU one of the most talked about programs in the country. 

And just when it looked as though HBCUs were entering a new era of excitement, Neon Deion announced he would leave JSU to become the head coach of the University of Colorado Buffaloes, a Power 5 primarily white institution. A debate raged in the media and online as to whether Sanders was reneging on the promise to make HBCUs as attractive as PWIs for top-tier athletes. 

Whichever side of the debate you fall on, Coach Prime has earned every opportunity to shine wherever he chooses.

Dave Chappelle Tackles Ye and Kyrie on 'SNL'

Dave Chappelle pulled zero punches during his Saturday Night Live monologue in November. Tackling the hottest of hot topics—Ye, Kyrie, and claims of anti-Semitism—the comedic icon walked a tightrope of poking fun at the two enigmatic celebrities and the trope that Jewish people control Hollywood. 

Media reactions were polarized as expected, some suggesting that Chappelle himself was flirting with the A-word.  "I know the Jewish people have been through some terrible things all over the world," Chappelle stated during his appearance.

"But you can't blame that on Black Americans."

The Viral Interview With Diddy on 'Caresha Please'

Yung Miami shut down the internet with the premiere of her podcast Caresha Please. The City Girl's first guest: Diddy. Rumors had swirled that the two were dating, and Yung Miami ensured the world received word on her platform. 

To say Diddy was on the hot seat is absolutely apropos. The artist born Caresha Brownlee grilled the Bad Boy founder on the status of their relationship, to which Diddy confirmed they're seeing each other but are both still single. "We go have dates," he said. "We're friends. We go to exotic locations. We have great times." 

Caresha agreed before stating that the two "go together — real bad." 

Pink Sauce Lady Goes Viral

Chef Pii became enthralled in controversy when her homemade Pink Sauce condiment started trending in the wrong direction. Born Veronica Shaw, Pii's electric-colored dip became super popular after her promotional videos went viral on TikTok. 

Fans placed orders in droves, wanting to try Shaw's one-of-a-kind condiment, but were dismayed when the product received looked nothing like advertised. Making matters worse, Pii's Pink Sauce contains milk but was not shipped in the proper containers, posing health risks to consumers. 

Perhaps there is a happy ending here. 

Chef Pii was able to ink a deal with Dave's Gourmet, which will provide safe manufacturing and distribution for the popular dipping sauce just in time for the holidays.

Low Vibrational Plates

Coach Stormy tapped into something when she broke down the meaning of low vibrational plate on a viral TikTok that captured conversation this holiday. 

While critiquing her friend Tammy Price's overflowing BBQ plate, Wellington said, "I would never eat a plate that looks like this… It's low vibration, and you took it." Since the difference between the plates was that Wellington's had more food piled on than Price's, social media swiftly disagreed. 

"Low vibration plate has to be one of the stupidest things I witnessed today," said one Twitter user. 

Whether you agree or disagree, Coach Stormy gave us all something new to think about during holiday gatherings.

Mary Oketch Becomes Second Black Winner of 'Survivor'

In the first 41 seasons of the hit reality competition show, Survivor, only one Black person has taken home the prize money. That all changed this year when Mary Oketch outlasted the field to become only the second Black winner in the show's history. 

The 24-year-old from Ontario pulled off a shrewd move by ousting "master manipulator" Omar Zaheer in the final six, then used her bubbly personality and penchant for making up brand new curse words to sway the jury to her side. 

Congratulations to Oketch for making Survivor history.

Jordan Peele's 'NOPE' Captures The Culture

The culture anxiously awaited the release of Jordan Peele's NOPE, the third directorial release from the multi-faceted artist. 

While theories on what the film (which stars Keke Palmer and Daniel Kaluuya as third-generation Hollywood horse wranglers who attempt to capture a flying saucer hovering above their ranch) is actually about remain floating in the ethos, the layered storytelling includes a murderous chimp, allusions to an alien invasion, a disaffected Hollywood director, and a TMZ reporter on a motorcycle. 

What each element has to do with the main plot is ultimately left up to the viewer. Either way, NOPE was 2022's successful release from one of Hollywood's hottest directors.

Steph Curry Wins His First Finals MVP Award

The greatest shooter in NBA history finally quieted the haters. The Golden State Warriors captured their fourth championship seven years after defeating the Boston Celtics 4-2 in the 2022 NBA Finals. Stephen Curry finally took home the one trophy missing from his pioneering career: the NBA Finals MVP. 

He did it spectacularly, too, averaging 31.2 points, six rebounds, and five assists per game. But his was his now iconic "night night" gesture that will arguably be most remembered.

Los Angeles Rams Win Super Bowl In L.A.

The Los Angeles Rams christened their new home in a fashion ready-made for Tinseltown. The Rams defeated the Cincinnati Bengals in Super Bowl LVI, hosted at the freshly built SoFi Stadium in Inglewood. 

The game itself was a nail-biter. With 1:25 left in the fourth quarter, Rams quarterback Mathew Stafford connected with Cooper Kupp for a touchdown, sealing the win for the home team, 23 to 20, sealing the second Super Bowl victory in franchise history. 

Hollywood couldn't have written a better ending.

Hip Hop Icons Perform at Super Bowl LVI

Arguably, the 2022 Pepsi Super Bowl LVI Halftime show is the greatest in history. Music titans Dr. Dre, Eminem, Snoop Dogg, 50 Cent, Kendrick Lamar, and Mary J. Blige combined for an incredible medley of chart-topping songs, captivating the 70,000-plus in attendance and the millions watching around the world. 

Considering the Super Bowl took place in Los Angeles, California, the lineup, which featured titans who'd collaborated with West Coast legend Dr. Dre, was absolutely apropos. Not only was it a major pop culture moment, but it was also an award-winning performance, taking home three Emmys at the 2022 ceremony.

The 2022 BET Awards

The 2022 BET Awards was a beautiful display of black excellence. From Taraji P. Henson's hilarious yet thoughtful hosting to Latto's historic victory as Best New Artist (becoming only the second woman to receive the award), to Brandy and Jack Harlow quelling any tension between the two by performing a remix of the Kentucky MC's "First Class"—dozens of memorable moments littered the timeline. 

But perhaps it was Diddy's star-studded performance (featuring luminaries Mary J. Blige, Jodeci, Nas, Lil' Kim, Busta Rhymes, The LOX, Faith Evans, and Bryson Tiller) and subsequent receipt of BET's Lifetime Achievement Award that will live longest in the minds of fans worldwide. Even a masked Ye showed up to shower praise on the Bad Boy founder.

The Final Season of 'Atlanta'

It was the end of an era for one of television's most boundary-pushing programs. Donal Glover's Atlanta celebrated its fourth and final season, closing a chapter of innovative storytelling filled with unexpected plot twists at every turn. 

Some called the show "genius yet frustrating," while others compared the final two seasons to "homework." The pioneering TV show will always be remembered for innovating on the often redundant nature of television programming.

Ray J Calls Out Kim and Kris Kardashian

It seemed like Kim Kardashian, and Ray J's infamous sex tape was 20-year-old water under the bridge. But after a teary-eyed Kim broke down in fear that Ray J's manager, Wack 100, planned to release a second sex tape during the premiere of her new Hulu reality show, The Kardashians, Ray J decided to take the gloves off. 

The R&B singer released a series of revealing text messages claiming that Kim's mother, Kris Kardashian brokered a deal with Vivid Entertainment to release the infamous video and that she ultimately decided which of allegedly three videos would be the best for the future of the Kardashian empire. 

In a series of IG lives, Ray J accused Kris of lying to the public about her involvement in the "scandal," as well as taking a fake lie detector test during an appearance on The Late Late Show with James Corden. Ray J said he planned to take the family to court over defamation of character. 

It remains to be seen whether Ray J will follow through on his threats, but the entire dust-up is as messy as messy can be.

The Corn Kid Goes Viral

It was just a pun about corn. Or as one subject of Julian Shapiro-Barnum's hilarious internet show, Recess Therapy, pronounces it: "cowhn." 

Tariq, now affectionately known as the Corn Kid, fell into millions of hearts when his interview raving about the awesomeness of corn went viral on TikTok, notching over 23 million views. Tariq dropped a slew of adorable quotables during the impromptu conversation, but perhaps the most inspiring was when he said, "Everyone doesn't have to like [cowhn] to be the best." 

Well said, Tariq. Well said.

Baby Deuce Sings With Ron Isley

The video of adorable Baby Deuce singing his 4-year old heart out to The Isley Brothers' classic "For The Love Of You" turned into a chance performance on stage with the iconic Ron Isley. 

Who knows if Baby Deuce could fully comprehend the magic of the meeting, but one thing's for certain. 

The Isley Brothers are for the children.

Chlöe Performs with NC A&T Aggies

HBCU homecomings are the best kind of spectacle. Making the 2022 edition even more special for the Aggies of North Carolina A&T was Chlöe Bailey's sparkling performance alongside the Golden Delight dancers. 

The Grammy-nominated artist performed her new song "For The Night," knocking off a bucket list moment for herself and the thousands in attendance.

Keke Palmer Announces Pregnancy on 'SNL'

What a year it's been for Keke Palmer. The multi-hyphenate not only starred in one of 2022's biggest movies, NOPE, but she also made a major reveal on national television. 

While hosting Saturday Night Live, Palmer addressed the rumors that had been circulating that she was expecting before confirming to the world that she is with child. "You know, I gotta say though, it is bad when people on the internet spread rumors about you y'all," she quipped before continuing, but it's even worse when they're correct." 

Cardi B Sues Tasha K

In January 2022, rap superstar Cardi B won her multi-year legal case against gossip blogger Tasha K for defamation, invasion of privacy, and intentional infliction of emotional distress as part of a "malicious campaign" to slander her. 

Tasha posted slanderous videos to her YouTube channel accusing Cardi of cocaine abuse, sex work, and having acquired multiple STDs. U.S. District Judge William M. Ray ordered Tasha to pay $2.5 million in damages and another $1.3 million in legal fees. 

All settled, right? Not quite. 

Social Media erupted when Tasha K posted a picture to Instagram from Morocco captioned: "Life in Africa is turning out to be exactly what I needed. A fresh start!" Rumors began swirling that Tasha K moved to the Motherland to avoid paying the $4 million she owes Cardi B. 

Tasha denies the allegations that she's trying to duck paying what she owes. Nevertheless, what a tangled web is woven whilst chasing YouTube views.

Silk Sonic's Clean Sweep of the Grammys

Who ever suggested that Anderson. Paak and Bruno Mars team-up struck gold. Under the banner of Silk Sonic, the two stars' vintage stylings and retro fashion pulled off a clean sweep at the 2022 GRAMMYs, taking home golden gramophones for every category in which they were nominated. 

Their infectious single "Leave The Door Open" took home awards for Best R&B Performance, Best R&B Song, Record of the Year, and Song Of The Year. But in an unexpected move, Bruno and Anderson decided to remove their album, An Evening With Silk Sonic, from the 2023 GRAMMY consideration. "We'd be crazy to ask for anything more," Mars said. 

"Andy and I, and everyone that worked on this project, won the moment the world responded to 'Leave The Door Open.' Everything else was the icing on the cake…" 

What's better than following up a clean sweep with some well-timed humility?

The Trial of Tory Lanez

It started off with a simple question: Who shot Megan Thee Stallion? But in the two and a half years since that toxic night between Meg, Meg's friend Kelsey, and Tory Lanez back in August 2022, it became a question to many social media detectives whether Megan Thee Stallion was shot at all. 

Through our justice system, we hope to find the truth behind such matters. But in the seven days of testimony in the trial of Tory Lanez, the series of events seem even more convoluted. Tory is charged with three felonies, including assault with a semi-automatic handgun, for allegedly shooting Megan Thee Stallion. Tory pleaded not guilty to all charges and alleged that it was, in fact, Meg's friend Kelsey Nicole Harris who pulled the trigger. 

Kelsey, who gave detailed testimony in September 2022 about the series of events two years prior, suddenly couldn't remember any details of that evening. Other than that, she did not shoot Megan—she even asked for immunity and pleaded the fifth amendment in the process. 

If there's anything clear from that puzzling night, Megan Thee Stallion was absolutely shot. Who actually pulled the trigger was determined by the jury as Tory, who proclaimed him guilty, and now he could face up to 20 years in prison.

Young Thug and Gunna Hit With the RICO

In May 2022, Young Thug, Gunna, and 28 others were indicted on RICO charges in Georgia. Thug is accused of being a founding member of Blood-gang affiliates, Young Slime Life, which has been described as "a criminal organization founded in late 2012." 

According to Georgia officials, YSL is a gang "preserving, protecting, and enhancing the reputation, power, and territory of the enterprise through racketeering activity including murder, assault, and threats of violence." Both Thug and Gunna have denied all charges since their arrest in May. 

Fortunately for Gunna, he entered an Alford plea—which allows him to plead guilty while maintaining his innocence—and was released on December 14. But this is one of the year's biggest trials, with two of hip hop's biggest artists, both from arguably hip hop's biggest city. Young Thug's trial begins on January 9, 2023.

Too Many Rappers Lost To Gun Violence

Gun violence's destructive impact on the hip hop community sadly continued in 2022. Takeoff's shocking murder over a dice game in Houston sent shockwaves throughout the culture. So did the loss of PNB Rock, who was murdered in a Los Angeles Roscoe's Chicken & Waffles. 

Atlanta rapper Trouble was shot dead during a home invasion in June. And although it wasn't by a gunshot wound, in September, legendary battle rapper Pat Stay was knifed to death in Halifax, Canada. 

BET sends condolences to the family and fans most impacted by these tragic examples of lives lost.

Nick Cannon's Having All The Kids

It seemed like "Nick Cannon announces new baby" was constantly trending in 2022. The multi-hyphenate superstar welcomed four children over the past 12 months, bringing the Cannon brood to 11 overall. 

In a conversation with People Magazine, Cannon gushed over how much he loves being a father. "I'm so excited about all my kids," he said. "Constantly, from every aspect of it. From them receiving "Citizen of the Month" awards in the first grade to the birth of the new ones."

With his twelfth child expected in 2023, clearly, the man knows what he likes.

Beyoncé Releases Renaissance

Queen Bey has returned with another culture-shifting release. Renaissance, Beyoncé's seventh studio album, debuted at number one on the Billboard 200 and sparked a conversation about house music and its connection to Black culture. 

So far, Renaissance has taken home an American Music Award (for Favorite R&B Album) and Soul Train Music Award (Album Of The Year) and is up for Album Of The Year at the Grammys. 

Beyoncé's proven once again that she shall not be dethroned.

Rest In Power: Sidney Poitier

The world lost a cultural titan in January when the incomparable Sidney Poitier passed away at the age of 94. Poitier was a Hollywood powerhouse, starring in legendary productions such as Guess Who's Coming To Dinner? and In The Heat Of The Night. 

In 1964, he became the first black man to win an Academy Award, taking home the Oscar for Best Actor for his role in Lilies Of The Field. Poitier lived a life of grace and inspiration. May he forever rest in power.

Rest In Power: André Leon Talley

The world of fashion said goodbye to one of its most influential figures. André Leon Talley passed away in January at the age of 73. 

Talley was known for his maximalist style and contributions to Vogue as news director, creative director, and editor-at-large. He was known for years as the only Black sitting front row during high-profile fashion shows. 

Through his efforts, he opened the avenue for a generation of Black fashion editors and designers to follow in his trailblazing footsteps. 

Kentaji Brown Jackson Becomes First Black Woman Supreme Court Justice

Kentaji Brown Jackson made history in June when she was sworn into the United States Supreme Court, becoming the first black woman to join the highest court. 

Selected by President Joe Biden, Brown Jackson said in a statement following the ceremony, "I am truly grateful to be part of the promise of our great Nation." 

Congratulations, Justice Brown Jackson.

Trevor Noah Salutes Black Women On His Final Episode Of 'The Daily Show'

Trevor Noah shed a tearful salutation at the conclusion of his final episode of The Daily Show. 

After seven years in the seat, Noah is now moving forward to conquer new mountains and shared a special thank you to the Black women who helped shape him. He also left some sage wisdom in his final monologue. 

"If you truly want to learn about America, talk to Black women," he said. "Unlike everyone else, Black women can't afford to fuck around and find out."

Justin "The Company Man" Hunte is an award-winning journalist, producer, and creator of 'The Breakdown,' a popular video series on YouTube. The Los Angeles-based multihyphenate currently serves as the Vice President of Production & Acquisition at Behind The Scenes Network.