E-40 Launches 'Chicken & Waffle' Ice Cream—Here's What We Know About The Mouthwatering Flavor!
The new ice cream is available for purchase online at Walmart.com.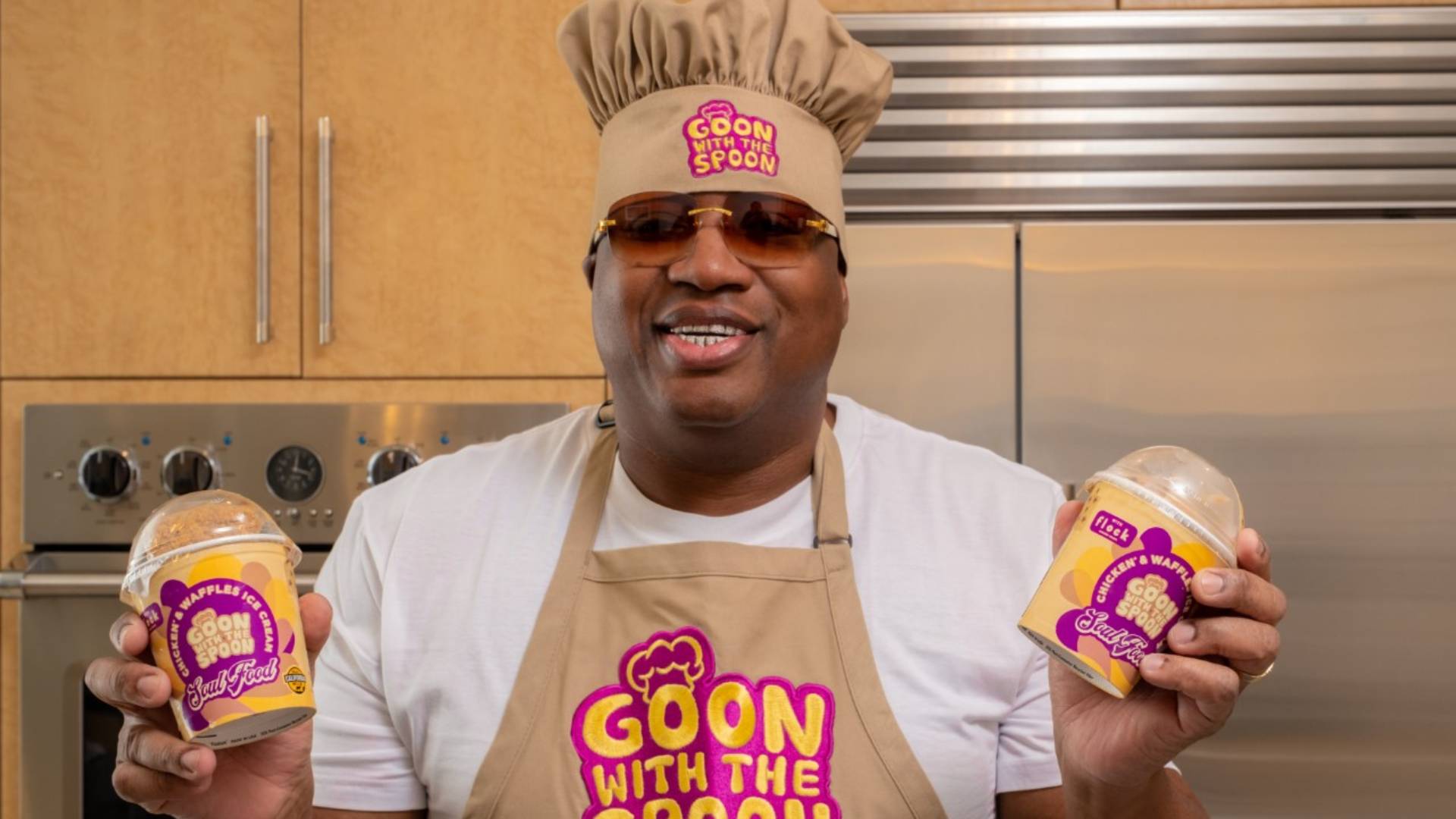 E-40 (a.k.a. Chef Earl) is switching up the game with the launch of his new ice cream, Chicken & Waffles!
On Monday (Dec. 12), the multi-platinum hip-hop artist and entrepreneur announced the expansion of his ice cream brand, Goon With The Spoon.
"I've always wanted to create a food brand that reflects diversity and culture, so I'm truly proud to unveil my Soul Food line and my new Chicken & Waffles ice cream flavor," he shared via a press release.
The first product to launch under the new soul food line is Chicken & Waffles, which flavor is described as a delicious combination of restaurant-style waffles, maple syrup, and brown butter.
E-40, whose love for culinary arts stemmed from his childhood, even teamed up with Flock Chicken Chips to ensure the ice cream has a deliciously crispy topping.
"Culinary arts is my passion and as a Black entrepreneur with a prominent platform, I'm committed to doing my part to bring the worlds of food, culture, and entertainment together like never before," he further explained.
FYI: Earlier this year, E-40 unveiled his new ice cream brand with six flavors, including Cookie Dough, Bourbon Vanilla, Vanilla Bean, Strawberry, Mint Chocolate and Salted Caramel. The brand plans to launch a new flavor called "Black Wall Street" in 2023.
Make room in your freezer, because the new ice cream is available for purchase online at Walmart.com.