Commentary: How Did the DNC Turn Out?
Now that the Democratic National Convention is over, how did Obama and his team compare to the Republicans?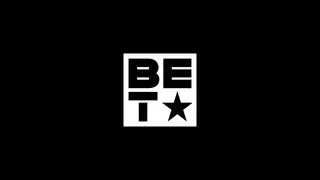 We're now in the afterglowing wake of the Democratic National Convention, which took place this past week in Charlotte, North Carolina. Because it came right on the heels of the GOP's own convention in Tampa, it's pretty obvious that people are going to start comparing the two. In an election that looks like it's going to be very close, trying to ascertain if anyone's in any sort of lead is always the name of the game. Were there approval bumps for the two candidates? Was one candidate's speech a failure? Were the wives' speeches effective?

If you'd like to know more about the Republican convention you can find out more here. There was a lot to sift through — including African-American Mormon candidate Mia Love's speech — but one thing worth noting in retrospect is how quickly Mitt Romney's RNC bump vanished. The convention bump, in which a candidate gets a boost in the polls directly following their gushing and effusive events, is a well-known thing in politics. And though Romney did indeed get a bump, leading President Obama by two points on the Thursday of his convention, by last Saturday, that lead had gone away completely—Obama was beating Romney by one point, 44 to 43.

With that as a nice bit of luck leading them into their convention, Obama and his supporters arrived in Charlotte seemingly fired up. Many of the speakers were excited and passionate, and, this being a Democratic event, there were naturally many celebrities in attendance (Kerry Washington, Scarlett Johansson, Eva Longoria). But the real highlights of the week were the three big speeches, those of First Lady Michelle Obama, former President Bill Clinton and Obama.

The first, Michelle Obama's, was one of the most well-received first lady speeches ever, at least where social media is concerned. Reports USA Today, "there were 28,003 tweets per minute at the conclusion of Obama's remarks. That's about double the number after Romney's acceptance speech last week, which was 14,289 tweets per minute at its peak." Tweets obviously don't tell the whole story of how a person is received — half of those tweets could be anti-Obama — but she did get people talking with an impassioned plea to support her husband.

For his part, Clinton gave one of the most policy-laden and expository addresses in modern memory. He didn't shy away from the intricacies of politics; he spoke to his audience like grownups capable of understanding that a lot of what's wrong with America cannot be solved by the plans of Romney and his running mate, Paul Ryan.

When it finally came to the president's turn, to be honest, the bar was perhaps too high. The general consensus seemed to be that, while it wasn't an awful speech, it wasn't the president's best by a long shot. Some compared it to a dreary and tedious State of the Union address, while some Republicans just called it a "miss."

Whatever Obama did, he must have done something right: His approval rating is higher than it's been since May 2011, and other polls say the president now has a three point lead on Romney. That could fade fast, as it did with Romney's bump. Either way, the president surely owes his wife and Bill Clinton a couple huge favors.
These views do not necessarily reflect those of BET Networks.
BET Politics - Your source for the latest news, photos and videos illuminating key issues and personalities in African-American political life, plus commentary from some of our liveliest voices.  Click here to subscribe to our newsletter. 
(Photo: Chip Somodevilla/Getty Images)