Op/Ed | Elon Musk and the Inevitable End of Black Twitter May Not Be The Worse Thing To Happen
Calm your nerves if you're wondering what's next for our collective Black voices.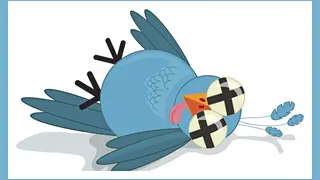 I believe Twitter brings out the worst in folks in a manner you don't see with, say, Facebook, Instagram or Snapchat. Something about the ease in rattling off hot, dumb, loud and (often) wrong takes in 280 characters is like dangling a crippled lamb in front of lions when the lions are pseudo-experts weaponizing the first page of their Google search results to win an argument.
So, it's been the realization of a dark, twisted fantasy to watch what has unfolded as Musk perpetuates the demise of the company he just spent north of the gross domestic product of Serbia to acquire. Unfortunately, this also means potentially saying goodbye to the single best part of the bird app: Black Twitter.
Black Twitter holds a large amount of real estate in the hearts of those who need a digital shot in the arm to make it through a dull Tuesday afternoon. For every time Black Twitter devolves into petulant debates between mid-20s African-American Studies degree holders, it sends me into conniptions of laughter that essentially justify the app's entire existence. (Examples are manifold, but my personal favorites include the "Remember the Time" thread and how we reacted to the news of the death of Queen Elizabeth II.)
For us, this platform isn't just about laughter. It has served as a beacon for social justice, cultural
awareness and has helped shape and move public policy. Think of movements like #OscarsSoWhite highlighting the insular nature of Hollywood to collective outrage over our brutality and murder at the hands of law enforcement that helped bring about convictions where there might not have been any otherwise.
Even with all the racism that we've seen on Twitter (which has gotten worse since Musk's takeover), that little corner of the app felt like ours. And now, it may go away forever. For those of you wondering "what next?", hopefully I can allay your concerns.
Social media's short history has shown us that no platform lasts forever, and there's always a bigger ship on the horizon. Remember the mid-aughts when MySpace was a seemingly indestructible juggernaut before your "friends list" consisted entirely of Russian sex bots, just in time for Mark Zuckerberg to creep on the come-up? (By the way, MySpace is still a thing.)
Remember Friendster? Remember Google Plus? Remember Vine? Remember when AOL Instant Messenger was the primary (non-email) digital connector for those of us in college at the turn of this century. Remember the sheer ridiculousness that was BlackPlanet?
There was a time that we couldn't imagine any of those not existing. As massive as Twitter with 396.5 million active users globally, the likelihood that it would exist as it did forever even without the imposition of the Muskrat is exceedingly unlikely, especially since it wasn't exactly soaring before he took over.
What hasn't changed is the world seeking escape down the digital rabbit hole. There are nearly 4.5 billion users of social media worldwide, a number that has more than doubled in seven years; those numbers will keep climbing as social media-averse Baby Boomers leave us and more children are born into a world they'll never recognize without social media.
I agree with others in that there's simply no 1:1 replacement for Twitter, a platform with a far more text-centric format than its bigger cousins Instagram and Facebook. Some existing platforms are being touted as replacements, including Mastodon, which seems to be the go-to for many Twitter defectors.  Even if there's a mass exodus to Mastodon – which, despite being decentralized, seems to be the closest thing to a Twitter available right now – there's a slim likelihood that it'd get anywhere near the size of Twitter overnight.
But just because there's no immediate Black Twitter analogue at press time, doesn't mean that one isn't on the horizon. The sheer will of those who made Black Twitter shine shall not be so easily dismissed. Essentially, we still have to get our s--- off, and will do so as long as Al Gore's internet exists. To paraphrase Jeff Goldblum's Dr. Ian Malcolm from the Jurassic Park series, Black digital commentary will find a way.
And really, this could all be much ado about nothing. Musk might somehow manage to right the course of the sinking Twitter vessel to the degree that the Black Twitter we know and love doesn't hit a ripple. If so, I'll see you on the app on a Tuesday afternoon the next time Ray-J does something hilarious.
---
Dustin J. Seibert is a native Detroiter living in Chicago. Miraculously, people have paid him to be aggressively light-skinned via a computer keyboard for nearly two decades. He loves his own mama slightly more than he loves music and exercises every day only so his French fry intake doesn't catch up to him. Find him at wafflecolored.com.