Rick Rubin Hints at Kanye West Yeezus Follow-Up
Super producer told 'Ye "Yeezus" was two albums.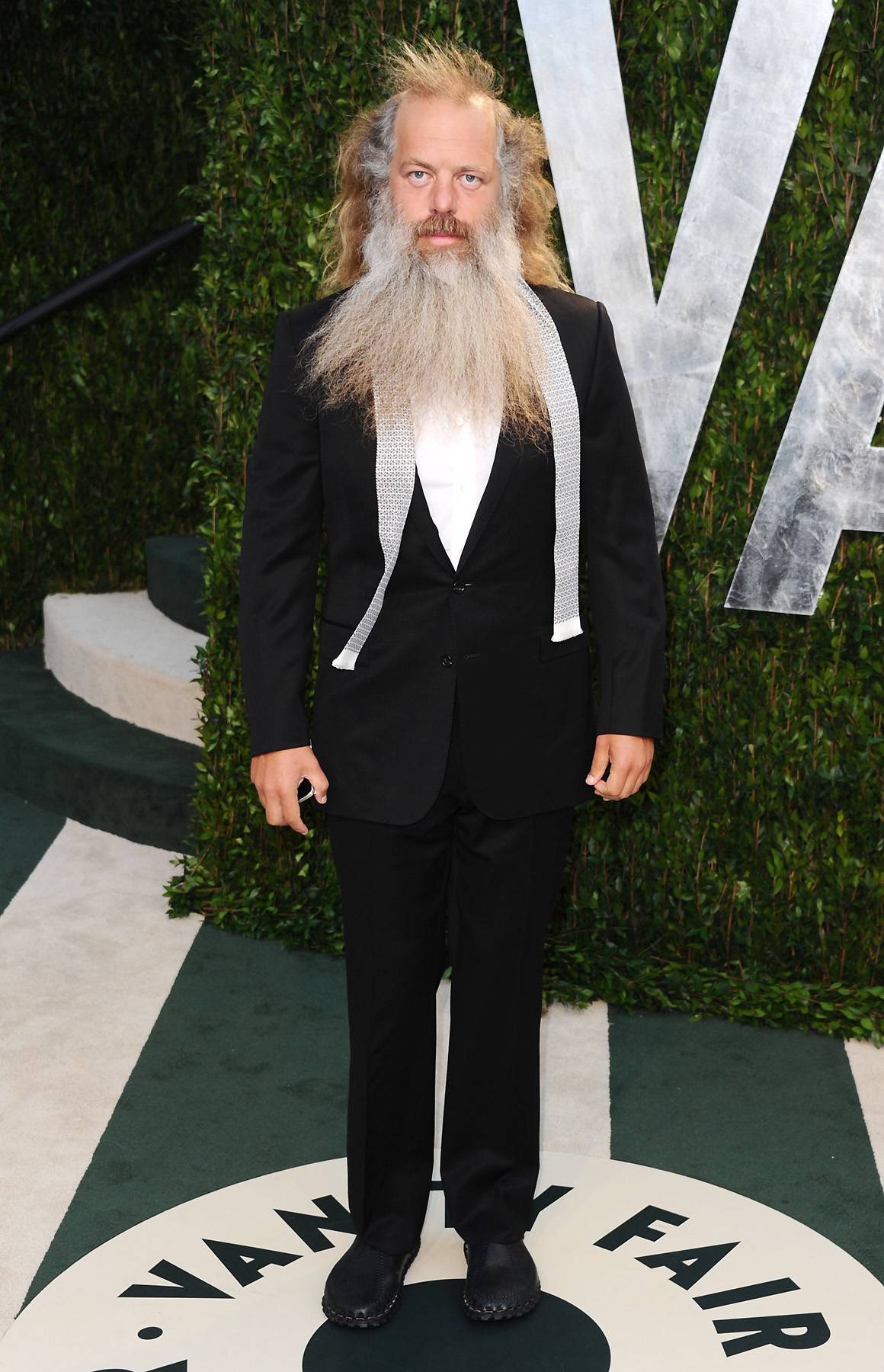 Good news, Kanye West fans: a Yeezus sequel could be on the way! Super producer Rick Rubin, who produced on West's sixth release, insinuated that a follow-up isn't out of the question.
Yeezus was supposed to have more songs, he said. "Initially, [Kanye] thought there were going to be 16 songs on the album," Rubin told The Daily Beast. "But that first day, before he even asked me to work on it, I said, 'Maybe you should make it more concise. Maybe this is two albums. Maybe this is just the first half."
'Ye agreed and settled at 10 tracks, leaving room for an additional project. "Kanye was like, 'That's what I came here today to hear!' It could be 10 songs!'"
Asked if there "might be" another Yeezus in the works, Rubin replied, "Might be."
Rubin's participation in the release came after West called and asked if he would lend an ear. "I'd just finished working at the studio for about two months on another album, and I was getting ready to go away on vacation for a couple weeks," he said. "Then he called up and said, 'Can I just come play my album?' And I said, 'Sure.' I always like to hear what he's working on. So he came over to my house in Malibu. We listened. I thought I was going to hear a finished album, but actually we listened to probably three and a half hours of works in progress."
Calling the sound "meandering" and "unfocused" at that point, the Def Jam founder embedded himself with West for five straight days of work. "To me it seemed impossible what he was asking. I remember I wasn't feeling that well that day, and I was thinking, is the music making me sick? I don't feel good about this. We ended up working probably 15 days, 16 days, long hours, no days off, 15 hours a day. I was panicked the whole time."
The end result is what the LA Times called West's "most musically adventurous album."
BET.com is your #1 source for Black celebrity news, photos, exclusive videos and all the latest in the world of hip hop and R&B music.
(Photo: Alberto E. Rodriguez/Getty Images)