This Day in Black History: July 19, 1971
Patricia Roberts Harris assumes her second cabinet post as Secretary of Health and Human Services.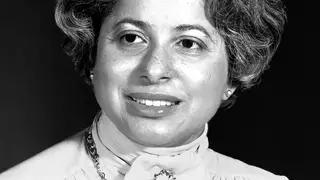 Patricia Roberts Harris started her second term as the secretary for Health and Human Services on July 19, 1971. Harris was the only African-American woman to serve in two cabinet positions. She served as secretary of Housing and Urban Development and as secretary of HHS, both in the administration of President Jimmy Carter.
She was also was the first African-American woman to serve as a United States ambassador, representing the nation in Luxembourg during the administration of President Lyndon B. Johnson, from 1965 to 1967. Roberts was born in 1924 in Matoon, Illinois, the daughter of a railroad car waiter. She graduated summa cum laude from Howard University in 1945. While at Howard, she was elected Phi Beta Kappa, and she also participated in one of the nation's first lunch counter sit-ins, in 1943. She worked as assistant director of the American Council on Human Rights. She was the first national executive of Delta Sigma Theta sorority, of which she was a member. Roberts later received her J.D. from the George Washington University National Law Center in 1960, ranking No. 1 out of a class of 94. Harris unsuccessfully ran for mayor of Washington, D.C., in 1982, losing the primary election that year to incumbent mayor Marion Barry.
Also in 1982 she was appointed a full-time professor at the George Washington National Law Center, a position she served in until her death from breast cancer on March 23, 1985, at the age of 60.

BET National News - Keep up to date with breaking news stories from around the nation, including headlines from the hip hop and entertainment world. Click here to subscribe to our newsletter.  
(Photo: Courtesy of Wiki Commons)