BET Awards 2022: 5 Performances That Prove Zendaya Is a Star
The Primetime Emmy Award-winning actress was nominated for 'Best Actress' at last year's show.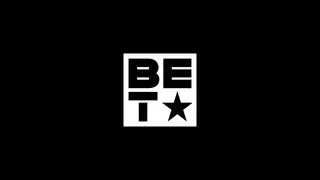 Emmy Award-winning actress and singer Zendaya is a trailblazer in her own right with an illustrious career half as old as her existence. Having started in the entertainment business as a child model, the 25-year-old made her breakthrough as Rocky Blue on the Disney Channel sitcom Shake It Up. Since then, she's taken more serious roles, including that of Rue Bennett, a struggling drug-addicted teenager in HBO's hit drama series Euphoria in a performance that earned her the Primetime Emmy Award for Outstanding Lead Actress in a Drama Series—making her the youngest recipient ever. She's also starred in Jon Watts' Spider-Man Trilogy, Malcolm & Marie, and Dune most recently.
In 2021, Zendaya was nominated for "Best Actress" at the BET Awards 2021, along with several talented actresses, including Issa Rae, Angela Bassett, Jurnee Smollett, Viola Davis, and Andra Day, who ultimately took home the win.
Ahead of BET Awards 2022, hosted by actress Taraji P.Henson on Sunday, June 26 at 8 p.m. ET/PT, we're looking back at some of the most memorable performances from the actress that prove she's a legend in the making.
Michelle Jones, aka MJ

The Marvel Cinematic Universe Spider-Man trilogy is one of the many blockbuster films Zendaya snatched a role in recent years. The final installment, Spider-Man: No Way Home, made history by becoming the second biggest box office opening, beating out Avengers: Infinity War and James Cameron's Avatar and Titanic.

Marie

Zendaya starred alongside up-and-coming actor John David Washington in this black-and-white  Netflix-only release, Malcolm & Marie. This was the first time fans saw the actress in a more mature role—many of whom had some trouble adjusting from her previous Disney image.

Rue Bennett

In the role that earned her first Primetime Emmy Award, Zendaya stars as Rue Bennett, a troubled teen struggling with drug addiction, in HBO's hit series Euphoria.  Critics have often praised the show and the actress's performance for its brutal honesty and its aesthetically pleasing visual, which has usually made for a trending topic on social media.

Mego

Zendaya gave her most notable voice performance in the 2018 animated film Smallfoot as Meechee, a young female Yeti, and Migo's eventual love interest.

Rocky Blue

Former Disney child star Zendaya got her start in the industry at 14, starring as Rocky Blue in the hit sitcom series, Shake it Up. During an interview with Variety, Zendaya expressed how "grateful" she was for appearing on the show, adding, "That's where I started, and I learned so much from that experience."

Tune into the BET Awards 2022 Sunday, June 26 at 8 p.m. ET/PT on BET.