Chaka Zulu, Ludacris' Manager, Allegedly Fired Back In Self Defense During Atlanta Shooting
Surveillance footage captures what took place on the evening of Sunday, June 26.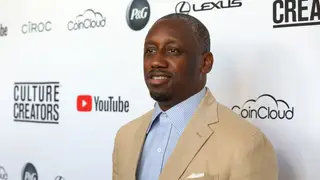 An update in the Atlanta shooting investigation involving Chaka Zulu, rapper Ludacris' manager, now alleges that the music industry executive fired back in self-defense.
According to TMZ, surveillance footage captured on Sunday (June 26) outside the APT 4B restaurant show Zulu, his assistant, and another unidentified person leaving the building and walking through the parking lot when another man approached Zulu.
In the video, Zulu, who is also the Co-CEO of Disturbing Tha Peace Records, is seen allegedly exchanging words with another man before the conversation appears to get more intense, while another man reportedly has his hand on and around his waistband.
The outlet notes that a bystander attempted to push the other men away from Zulu, but instead, he approached the man again, and that's when things got physical. A group of men then allegedly confronted Zulu, knocking him to the ground, punching, kicking, and stomping on him.
One man from the group is then seen opening fire and shooting at least two shots. Zulu, who was also allegedly armed, can be seen getting back on his feet and appears to fire at least one shot.
Zulu was shot at least once during the dispute and is currently in stable condition following surgery.
Two other victims were caught in the crossfire, including Artez Benton, 23, who was killed due to the shooting.
The Atlanta Police Department is currently investigating the incident. So far, no arrests have been made.