Commentary: This Congresswoman Is Relentlessly Fighting to #BringBackOurGirls
Frederica S. Wilson wants to end the reign of Boko Haram.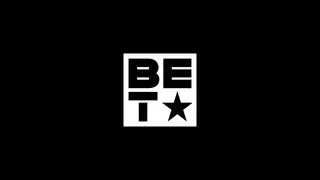 More than 457 days have passed since Boko Haram abducted 276 girls from their dormitory rooms in Nigeria; 219 are still missing. On that fateful night, there were rumors of a possible attack by the terrorist group, but the Chibok girls placed so high a value on education that they literally risked their lives to sit for their exams.

Two months later, I traveled to the West African nation, where I met with some of the girls who'd escaped to safety and with several members of the other victims' families. The experience was both heartbreaking and inspiring.
As a mother, I cannot begin to imagine the deep despair the Chibok parents have experienced since this nightmare began. As a former teacher and school principal, the idea of punishing children for pursuing an education and opportunities beyond their poor villages is unconscionable.
But as a witness to the strength and grace and hope displayed by the families and other members of the Chibok community in the face of adversity that is unimaginable here, I returned to the United States determined to help build support for the #BringBackOurGirls campaign created by a brave group of Nigerian women.
To ensure the world never forgets the kidnapped schoolgirls, I keep them in the headlines through a social media campaign and a weekly press conference with my congressional colleagues called "Wear Something Red Wednesdays." The goal also is to maintain pressure on Nigeria's new government to honor its pledge to find the girls and defeat the terrorist organization, which we fully support.
Before the girls' abduction, little attention was paid to Boko Haram outside of Nigeria, even though the group had massacred thousands of innocent people. Few people recognized what a dangerous and growing threat it posed and former President Goodluck Jonathan even attempted to hold peace talks with its leaders.
Once upon a time, the notion that Boko Haram was an al-Qaida wanna-be was dismissed. Today, there is no question about what level of treachery and wickedness the organization will stoop to.
In March, Boko Haram pledged its allegiance to ISIS — a true marriage from Hell. It has begun to wield its deadly force against other African nations and to use young girls as suicide bombers. Its most recent trick of the terrorist trade was a beheading video.
It would not surprise me if they tried, like ISIS, to become more global by recruiting young boys and men of color here in the U.S. who may feel discouraged by their own lack of prospects and opportunities. After all, that's what tempted many young Nigerians to sign up.
In between all of these events that have shocked and awed the world, Nigeria has elected a new president, Muhammadu Buhari, who will be in the U.S. next week to meet with President Obama and other leaders. From all accounts, he is working to defeat this terrorist group and it is the campaign pledge he's made the most good on.
Boko Haram recently made a proposal to swap the kidnapped girls in exchange for their terrorist leaders who are being detained by the Nigerian government. I predicted the organization would make such a move, because despite their rhetoric about how little disregard they have for those girls and all females in general, they are smart enough to understand their value.
Until the girls are returned, I will continue to press the U.S. and Nigerian governments to work together. I will continue to tweet and Facebook; and urge my colleagues to join me out on the Capitol steps each and every Wednesday. They say I am relentless and they're right.
I have in the past year grown close to several of the girls who escaped Boko Haram and are now continuing their educations in America. They are still so young, yet found the courage to leave their parents, friends and everything they know. Watching them hold on to each other and try to stay afloat as they fight to become somebody is a fiercely motivating factor in my war against these terrorists.
As Americans, it is difficult for us to imagine that such a tragedy could happen here in the U.S., home of the free, land of the brave. But as events like Sept. 11 and the Boston Marathon bombing have taught us, nothing is impossible. For that reason, we must put an end to Boko Haram's horrific reign of terror and #BringBackOurGirls.
The opinions expressed here do not necessarily reflect those of BET Networks.

Congresswoman Frederica S. Wilson is a third-term Congresswoman from Florida representing parts of Northern Miami-Dade and Southeast Broward counties. A former state legislator and school principal, she is the founder of the 5000 Role Models for Excellence Project, a mentoring program for young males at risk of dropping out of school. Congresswoman Wilson also founded the Florida Ports Caucus, a bipartisan taskforce that coordinates federal action in support of Florida's harbors and waterways. 
BET National News - Keep up to date with breaking news stories from around the nation, including headlines from the hip hop and entertainment world. 
(Photo: Dan Kitwood/Getty Images)