Feb. 7 Is National Black HIV/AIDS Awareness Day
African-Americans are the racial population most impacted by HIV/AIDS.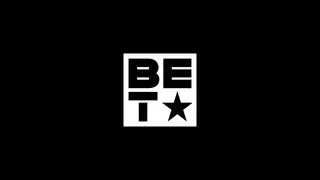 It's pretty obvious why this issue is important to Black folks. While we account for a mere 14 percent of the U.S. population, we account for 44 percent of all new HIV infections.
—Black men [heterosexual, gay and bisexual] account for 70 percent of the estimated 20,900 new HIV infections among all adult and adolescent Blacks. The estimated rate of new HIV infection for Black men was seven times as high as that of white men, twice as high as that of Latino men, and nearly three times as high as Black women.
—Black gay, bisexual, and other men who have sex with men (MSM) represented an estimated 72 percent of new infections among all Black men and 36 percent of an estimated 29,800 new HIV infections among all MSM. More new HIV infections (4,800) occurred among young Black MSM (aged 13-24) than any other age or racial group of MSM.
—In 2009, Black women accounted for 29 percent of the estimated new HIV infections among all adult and adolescent Blacks. This number represents a decrease of 21 percent since 2008. Eight-seven percent of HIV infections among Black women are from heterosexual sex. The estimated rate of new HIV infections for Black women was 20 times as high as the rate for white women, and almost five times as high as that of Latinas.
These statistics can be daunting. And it doesn't help that there are so many structural issues about this epidemic that we cannot control, such as poverty, mass incarceration and lack of access to health care to name a few. But that doesn't mean that we are powerless against HIV/AIDS.
This National Black HIV/AIDS Awareness Day let's keep in the mind the four specific actions that we can do in having a stake in this epidemic:
—Education: When you know better, you do better. So whether it's truly understanding why you need to use condoms more consistently or debunking myths like "straight men don't get HIV," learning more about this disease is the first step.
—Testing: Knowing your status is the most powerful thing you can do for your own health and the help of your partners. Currently, 250,000 Americans are positive and don't know.
—Involvement: No, this doesn't mean you have to march in the streets and get arrested. AIDS activism can be volunteering at your local AIDS service organization, reading to folks at a hospice or even walking in an AIDS walk. Showing compassion, courage and initiative is important.
—Treatment: The reality is that some of us will test positive for HIV and for those who do, the most important next step is getting care. Getting treatment will not only save your life, but make it harder for you to pass on the virus to someone else.
Remember that AIDS doesn't have to be our destiny, but everyone must get involved!
Learn more about HIV and African-Americans here.
BET Health News - We go beyond the music and entertainment world to bring you important medical information and health-related tips of special relevance to Blacks in the U.S. and around the world. Click here to subscribe to our newsletter.  
(Photo: Getty Images/Image Source)