Malik Yoba Has A Message For Fans After Sharing He Is Attracted To Trans Women
"Fear and shame should not be our gods."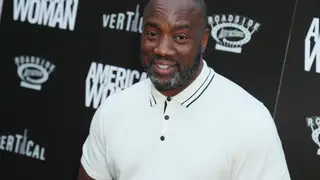 Empire star Malik Yoba took to social media over the weekend to speak up for the lives of those in the transgender community and bravely revealed that he is attracted to transgender women.
Since then, the actor has received tons of support from several of his fans who applauded him for speaking his truth — and their kind words did not go unnoticed.
Yoba returned to Instagram on Labor Day to thank his supporters for their encouraging comments and added that he will continue his efforts to speak up for the trans community at the forthcoming National Trans March in Washington DC.
"I want to say thank you all. All the good folks who've reached out in the last 24 hours," he said in a video. "Seeing my name, talking about 'trans attraction: Malik Yoba.' So, here's the thing. We're human beings, and we're all part of the guide body, and so, unfortunately, part of our mechanism is that we need to judge and characterize and ostracize and vilify and demonize the things we don't understand."
The actor added that though he has decided to focus on the positive, his three children have received some "foul messages" in the wake of his revelation. To that, he said, "Just because you don't understand something does not make it wrong."
With that in mind, the actor and activist has decided to us his knowledge and experiences to enlighten others as he and hundreds of other allies and members of the trans community march for equality.
"September 27, 28, Washington DC, the trans visibility march in DC, I will be there doing my 'Love and Trauma workshop: The Trans Experience'," he added. "I invite you all to join."
Take a look at his post, below: