Akon Explains Why T-Pain Almost Didn't Get A Record Deal
It's hard to believe, but apparently record execs didn't think he had "the look."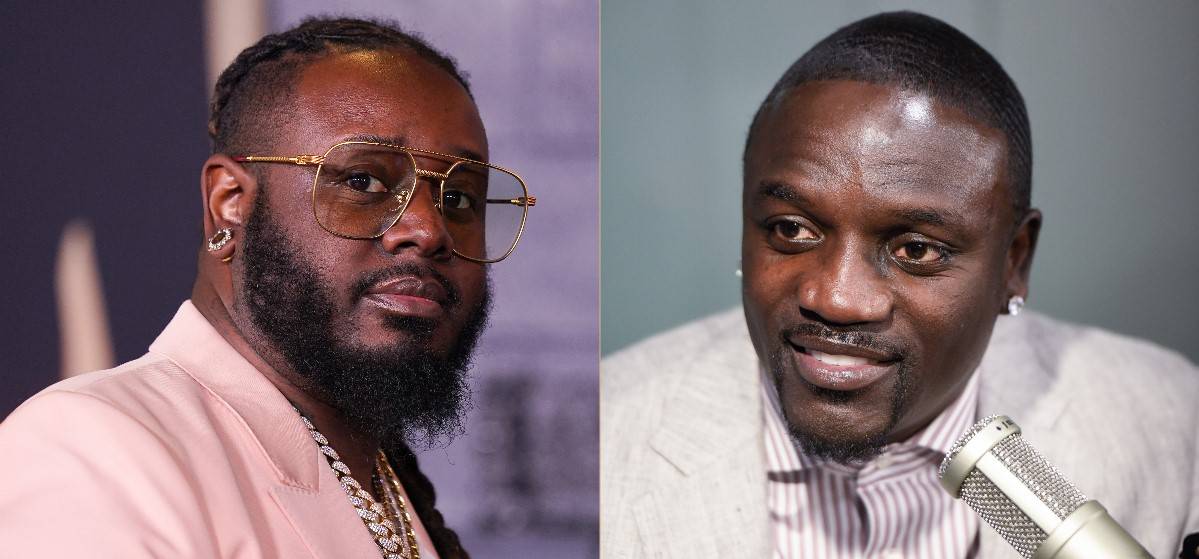 Fat Joe's Instagram Live interactions have been delivering many insightful gems behind the music industry while music fans are hunkered down at home.
Akon is one of the more memorable guests who have hopped on with Joe during his livestream and the two friends talked about the Senegalese-American singer's philanthropic work in Africa among other topics.
While speaking to Joey Crack, Akon recalled how he discovered Lady Gaga right after he signed a record deal with Interscope. At the time, the label execs were hesitant to push Gaga as an artist because they didn't feel she had the right "look." He took her under his wing and, as they say, the rest is history.
This prompted Akon to bring up a similar scenario involving T-Pain, who was still with his Nappy Headz rap collective at the time. It's hard to imagine a musical landscape without the Florida native, but that was almost the case before Akon stepped in.

"I remember when I brought T-Pain over to  SRC [Records]. I was like,'Yo, I'm telling you. This n***a gon' be the next s**t,'" Akon recollected. He implored the label execs to give T-Pain's music a chance. "Man, they laughed me out that building 'cause they said he was ugly [and] he [didn't] have the look."

Akon, knowing that T-Pain's amazing talents outweighed any industry standards about looks and appearances, ultimately went on to sign him to his Konvict Muzik label as a solo artist, according to BMI.  

"But you know what, though? The best thing that ever happened was when that record hit number one. I'm telling you that whole building, they was just throwing up," Akon mirthfully added. 

In 2007, T-Pain achieved his first No. 1 Billboard hit with his classic "Buy You A Drank," a single from his second studio album Epiphany.

Later into their conversation, the music mogul heralded T-Pain as a musical "genius."

"I always felt it was just a matter of time until he got his just due," he expressed."Even when we came with autotune. It became this whole big movement for the music industry and now, as you know, it's the standard." 

Check out the rest of their conversation below to hear what Akon had to say about convincing T-Pain to transition from a rapper to a singer.