These Fabulous Mamas' Pregnancy Announcements Give Us Major FOMO
Pregnancy glow is like having a permanent shimmer that our celebrity mamas show off when announcing their bundles of joy. We stand!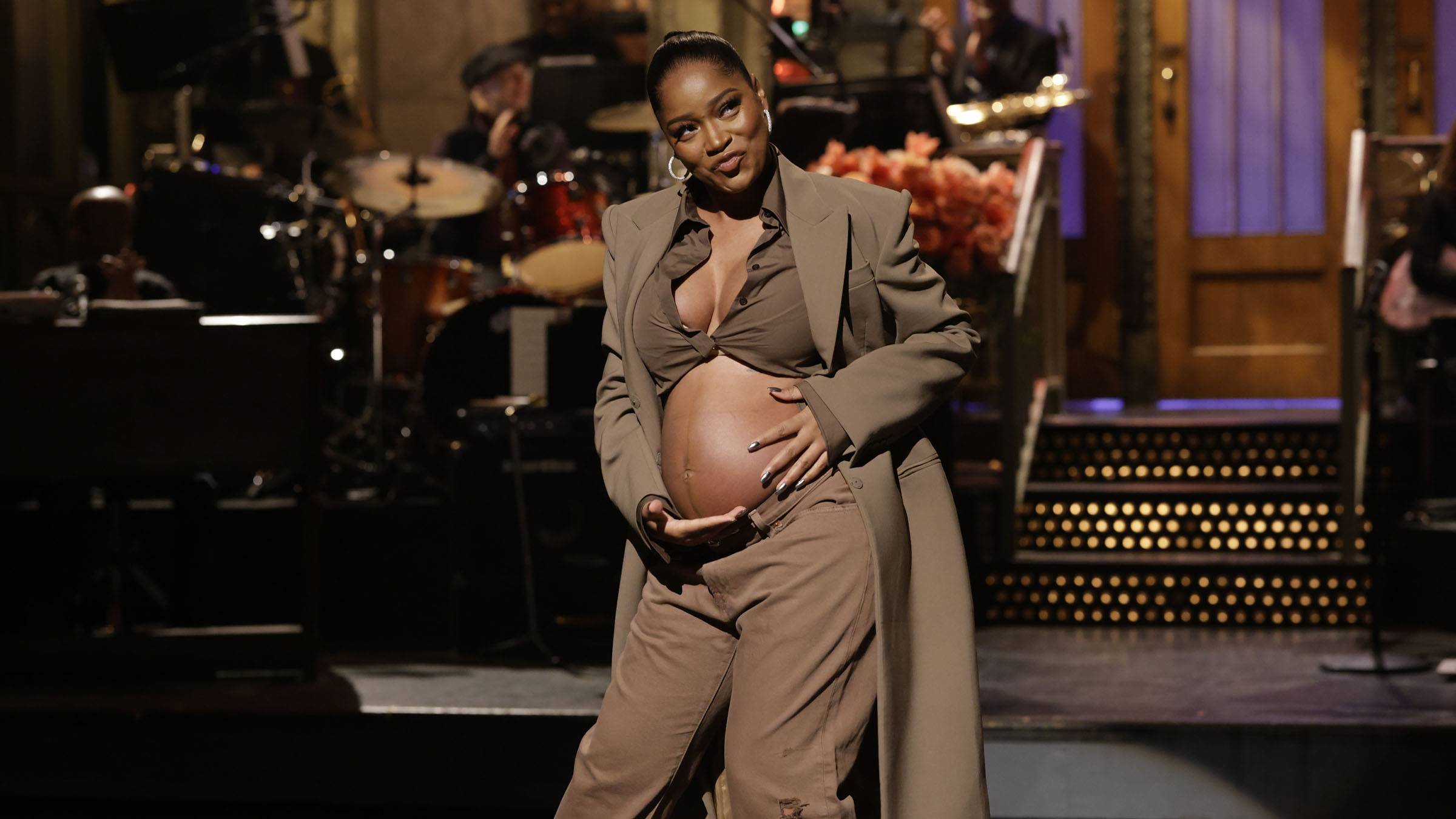 Here are some of our favorite mamas who made us cheer alongside them at their pregnancy announcements. Spilling this special secret, these women sparkled with that pregnancy glow. We look forward to meeting these bundles of joy!
Kierra Sheard Is Blessed and Highly Favored!

Kierra Sheard took to her Instagram to announce that she is pregnant with her first child. The gospel singer is expecting a baby with her husband, Jordan Kelly. The two also shared the announcement with People Magazine. In the profile, the couple opened up about having several miscarriages before getting pregnant with their bundle of joy. A true blessing!

Keke Palmer Wasn't The Only Star Hosting SNL

Keke Palmer shut down SNL when she revealed that wasn't the only star of the show. The mama-to-be at the time announced she was pregnant with her first baby. Keke proudly showed off her baby bump that she hid under an oversized suit. The crowd cheered joyfully as Keke smiled from ear to ear, bearing her baby bump.

Da Brat And Jesseca's Announcement Brought Tears

Da Brat and her wife Jesseca Dupart brought long-time friend Sherri Shepherd to tears when they announced they were expecting on the Sherri Show. The two surprised the talk show host with a shirt that read, "You're going to be an auntie." Soon after, People Magazine released photos of the two embracing each other while showing off Da Brat's baby bump. The two are still expecting at this time and recently celebrated their baby shower. Da Brat's Instagram page shared a minion-themed baby shower with a caption, "So much love in the building."

Nikki Mudarris Gave Us Glowing Mama Vibes

Nikki, who is very private about her relationship with NBA star LiAngelo Ball, shared that they were expecting their first child together. Nikki's baby glow was on point! We saw her dazzle as she posed with her partner for the baby announcement. She's taken to social media to share her excitement about motherhood by sharing fun memes and even wearing a two-toned wig with the caption, "What do y'all think I'm having?" Boy, oh boy! We have no idea, but we know we are so happy for them and their bundle of joy.

Chanel Iman And Davon Godchaux Bring #girldad To Life, Again.

Supermodel Chanel Iman announced in May that she and long-time boyfriend Davon Godchaux were expecting their first child together. Both have children from previous relationships. Chanel has two daughters from her previous marriage with Sterling Shepard, and Davon has a son from a previous relationship. The two are expecting a baby girl, which was confirmed by Davon when he commented #Girldad under Chanel's post. Yes girl, dad! We're here for all of it!

Serena Williams's Announcement Was A Met Gala Affair

Serena Williams, already a proud mama to her daughter Olympia, announced she is pregnant with her second child. The tennis player is expecting with Reddit founder, Alexis Ohanian. During the 2023 Met Gala, Williams captioned on her Instagram, "Was so excited when Anna Wintour invited the 3 of us to the Met Gala." The parents enjoyed the night out while dressed in couture. Who knew someone could be so fabulous before entering the world?

Ashley Madekwe Is Lowkey Pregnant

The actress shared this wholesome photo, captioning, "So far this week…enjoying the jeans while I still can." Ashley is expecting her first child with British actor Iddo Goldenberg. The two have been relatively lowkey since the announcement. The actress only shared a capsule post of pregnancy outfits she's enjoyed wearing.