Planned Parenthood Wants You to Get the HPV Vaccine
Not enough teens and young adults are getting the HPV shot.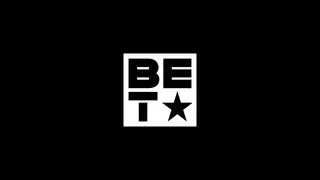 If the answer is "No," you're not alone.
A recent report from the Centers for Disease Control and Prevention (CDC) found that even though more adolescents and young adults are getting the HPV vaccine, the numbers are still lower than expected. Only 57 percent of teens ages 13-17 have received one of more of the three shot series. And boys are even worse: Only 35 percent.
The CDC was disappointed by the findings given that it's been proven that the HPV vaccine is safe and effective in reducing one's risk of contracting HPV, the leading cause of cervical cancer in women.
To address this issue and to commemorate National Immunization Awareness Month, Planned Parenthood is encouraging parents to allow their kids as young as 11-12 to get vaccinated. They also want for older young men and women who haven't gotten the shot yet, to reconsider. 
"As a doctor, I know how important recommendations are to parents when it comes to vaccines," said Dr. Vanessa Cullins, vice president of external medical affairs, Planned Parenthood Federation of America.
Cullins added, "The HPV vaccine is recommended for adolescents aged 11-12 and approved for use up to age 26. Research continues to show that the HPV vaccine is safe and highly effective in preventing HPV-related cancers. National Immunization Awareness Month serves as a great reminder for parents to ask their children's doctors about the benefits, safety, and availability of the HPV vaccine."
So how does this matter to you?
But there are things you can do about it.
In addition to getting vaccinated, using condoms during vaginal and anal sex can reduce your risk of contracting the STD's, too. Plus, don't forget that young women, starting at the age of 21, need to be getting routine pap smears, which can help detect abnormal cells, and asking for an HPV test, too.
Learn more about HPV and getting the vaccine at Planned Parenthood here.
BET Health News - We go beyond the music and entertainment world to bring you important medical information and health-related tips of special relevance to Blacks in the U.S. and around the world. Click here to subscribe to our newsletter.  
(Photo: Joe Raedle/Getty Images)