911 Call Released From Shawty Lo's Fatal Car Crash
RIP to the King of Bankhead.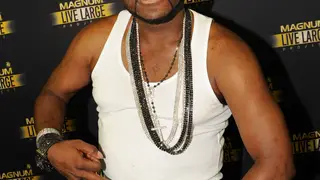 We're starting to learn more about Shawty Lo's death as the 911 call has been released in part.
Atlanta NBC affiliate 11Alive obtained the call, which describes the tragic scene where Lo, along with others, crashed into a tree off of the highway after leaving an ATL club.
The "Dey Know" rapper's cause of death has been ruled as an accident due to blunt force injury to the head after losing control of his Audi, hitting two trees and being ejected from the car as it overturned.
Atlanta police were on the scene of the accident. In the recording of what happened, an officer is heard calling for an ambulance and firetruck as the car apparently went up in flames.
"Is the person still inside?" one dispatcher asks. "No, the person was ejected. We've got two females outside the vehicle with some injuries. We can't advise on what the injuries are; the vehicle is still burning," replied the second dispatcher. "We have APD units on scene trying to see if there's anybody else in it, but they can't hardly get to it."
A memorial service for Shawty Lo will be held on Saturday (October 1). The hip-hop world has already paid their condolences including Fabo, who was in D4L with the late rapper. Authorities say the self-proclaimed King of Bankhead died at the scene of the accident.
Listen to the 911 call below.