Issa Bride!: Singer Mya Wears Traditional Gown For Her Secret Wedding In Africa
We're wondering who the lucky man is.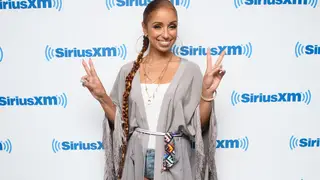 Well, it looks like Mya is officially off the market—although we have absolutely no idea who her lucky beau is!
TMZ exclusively reports the 40-year-old singer has been holding out on the big secret that she tied the knot months ago. 
Reportedly Mya said, "I DO" during an extremely secretive ocean-side wedding on the Seychelles Islands in East Africa. 
In the photo obtained by the news outlet, Mya is clearly happy as she shows off her fabulously elaborate wedding dress! 
Sources close to the star told TMZ that Mya walked down the aisle back in December with a super private ceremony on the island. 
At this time, there have been no updates on who is the lucky recipient of the "Best Of Me" singer's hand. We'll keep you updated!