In Omaha, a Controversy Over Voting With National Reverberations
Local Republican officials in Omaha decide to close dozens of polling stations in Black- and Latino-populated areas, a move that reverberates beyond that city.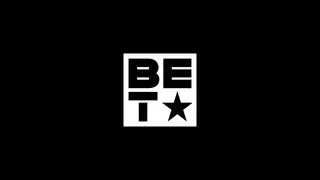 Voters in a largely Black and Hispanic section of Omaha have been informed by their local elections officials that the polling places where they have cast their votes for years are likely to be shut down in the next election.
For elections officials in Nebraska, the move is described as a responsible way to save taxpayer dollars in an era of fiscal austerity.  
Others, however, see it as yet another tactic in a national movement of conservative lawmakers and officials to impair the Black and brown vote in a year when voting rights have been assaulted throughout the country.
Moreover, the scene further demonstrates how vigorously state and local officials defend decisions that effectively diminish minority voting. Nebraska is a state that is overwhelmingly white. And Omaha, the state's largest city, is roughly 14 percent Black. Yet, many in Omaha and beyond see the closure of polling places in African-American and Latino neighborhoods as part of a concerted effort by Republican officials to suppress the vote.
David Phipps, the election commissioner in Douglas County, said that the number of polling sites in his jurisdiction will be cut in half, a move that he said will save more than $100,000 for most elections. He also said that the closings are reasonable in an age when many voters cast their ballots by mail or in early voting.
Plus, Phipps said, voters in the largely minority areas need only drive five to seven minutes to cast ballots in the new polling places.
However, Ben Gray, a member of the Omaha City Council, has a different view. He said that the closures will make voting significantly more challenging for the area's Black and Latino residents that he represents.
"I was surprised and very disappointed," Gray said, in an interview with BET.com. "We have done the research and we have determined that about 20 percent of our constituents don't have cars. And there are additional residents who don't have reliable transportation."
But more troubling, he said, was the fact that the closures were certain to suppress the vote of many of Omaha's minority citizens.
"It leaves me thinking that this is part of a national trend by Republicans to minimize the African-American vote," he said. "It's not just going to affect the vote in this November's presidential election. It's going to suppress the vote far beyond that."
Gray, a Democrat, said that residents of wealthier areas in the county will have no trouble getting to their polling places and that the consideration should be given to the income level of the people in areas where polling places are being eliminated.
The Omaha scenario has gained national attention. The Rev. Al Sharpton, who described the decision as being tantamount to voter suppression, discussed the Omaha voting station closures on his show on MSNBC.
"The state is shutting the sites in one its poorest districts, which also happens to be a majority Black and Latino community."
Phipps, a Republican, said that it would be improper to treat one section of the city differently than another.
"You have to treat everybody equally," he told the Omaha World Herald. "Obviously, I'm not going to do anything that is going to favor the more wealthy parts of town, but I don't think I should do things that's punitive to the wealthier parts of town."
Still, that is no consolation for Gray and others in the community he represents. "It's a very, very troubling decision," he said.
BET National News - Keep up-to-date with breaking news stories from around the nation, including headlines from the hip hop and entertainment world.


(Photo: Spencer Platt/Getty Images)