Detroit's Infant-Mortality Rate Rises to Worst in Nation
The former auto city's infant-mortality rate is more than double Michigan and the U.S. average, and higher than rates in other countries, including Mexico, China and Thailand.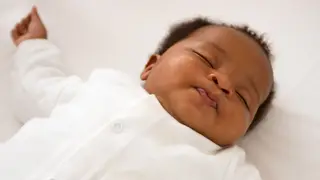 Poverty and blight in the former auto capital have led to an infant-mortality rate more than double the state and national average, and higher than rates in countries like Mexico, China and Thailand. 
A recent report from Bloomberg reveals the deadly toll that Detroit's 60-year deterioration and subsequent $18 billion municipal bankruptcy has taken on the city's children and the women who bear them. 
Blacks, who make up 84 percent of Detroit residents as of 2010, and their children face a disproportionately higher risk, particularly those living in neighborhoods with the lowest poverty level. Forty-three percent of infant deaths in 2010 were categorized as non-white, while non-whites composed only 21 percent of Michigan's residents. 
Regarding maternal mortality, Michigan also ranked in the bottom fifth among states for pregnancy-related deaths. One in three pregnancies in Detroit is reportedly terminated.
Noting the integral role that women play in the city's recovery, some local officials have prioritized this devastating crisis in their ongoing plans to curb crime, eliminate blight and attract businesses, jobs and residents.
"If you have families that are suffering, who aren't going to work, who aren't being trained for jobs, they're never going to be taxpayers," Gilda Jacobs, a former state senator who heads the Michigan League for Public Policy, told Bloomberg. "You need a holistic approach to improving a city. You need jobs, you need good infrastructure, you need transportation, you need good schools — and you need healthy human capital."
A number of initiatives have been launched to combat this plight, including the Make Your Date campaign to prevent premature deaths, another campaign, led by Governor Rick Snyder, to curb accidental crib suffocation, and the Women-Inspired Neighborhood Network, which mentors pregnant women in the city's poorest areas and educates medical professionals about racial disparities. 
"The crisis transcends the personal," said Jacobs.
BET National News - Keep up to date with breaking news stories from around the nation, including headlines from the hip hop and entertainment world. Click here to subscribe to our newsletter. 
(Photo: BFG Images/GettyImages)