Kanye West Holds Private Listening Party in Italy for New Album
No release date has been announced for the Chicago rapper's rumored forthcoming project.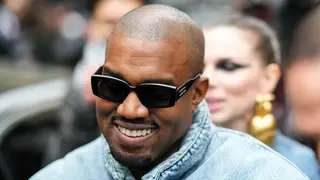 Kanye West is reportedly gearing up to release his next body of work, debuting some of it at an Italian recording studio over the weekend.
According to TMZ, the Chicago rapper is working on a new album and completed nearly 10 tracks last week alone. No release date or title for the rumored LP has been announced yet, but late last month a project called Jesus Is King 2 – the follow-up to his 2019 gospel album – leaked online.
The Sun reports that the album preview was hosted on Sunday (Oct. 1) and is said to have a collaboration with Ty Dolla $ign.
Check out some footage of the listening below.