Anderson .Paak Teams Up With Son To Star In A Dramedy Called 'K Pops!'
The film will also mark .Paak's directorial debut.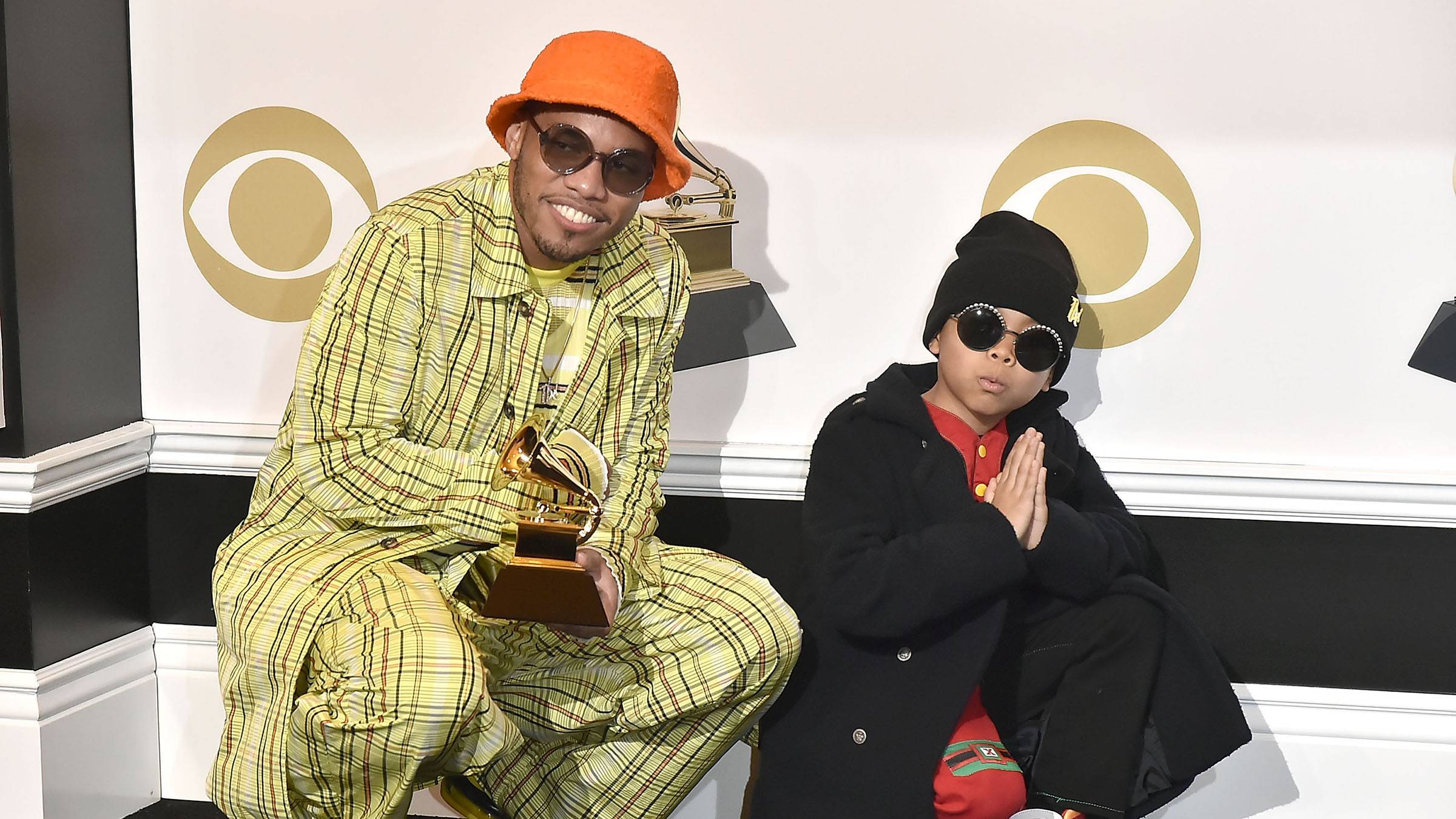 Grammy-award winner Anderson .Paak is making his directorial debut in a dramedy in development called K Pops! according to Deadline.
This is such a big deal for the musician as his son, Soul Rasheed, will star in the film alongside him.
The film centers on a washed-up musician who travels to Korea to write for K-pop stars. He discovers that his long-lost son is set to front one of the country's hottest new groups. He then jumps at the opportunity to capitalize on his son's stardom for his own renaissance but learns that fatherhood is much more fulfilling and meaningful than stardom.
The Silk Sonic member developed this project with rapper Jon "Dumbfoundead" Park and wrote the screenplay with Khalia Amazan. Production is set for the fourth quarter of this year.
"My mom is from Korea but she was adopted so I never knew anything about my Korean heritage until I met my wife," said the artist.
"This movie is a reflection on my experience learning about this part of myself alongside my wife and son – and spending even more time with them! I knew this would be something I should write and direct, and Stampede Ventures took a chance and trusted that I could pull this off. I'm excited to bring it to the big screen."
In the meantime, the musician will be very busy this year as he is set to perform a Vegas Residency through May with Bruno Mars as well as focusing on his label Apeshit, which he launched in partnership with UMG. He previously directed the music videos for Leon Bridges' "Motorbike" and DOMi&JD's "SMiLE," produced via his Apeshit Films.
---