Chadwick Boseman Named After Howard University College of Fine Arts
The late actor is 2000 alum and was the 2018 commencement speaker.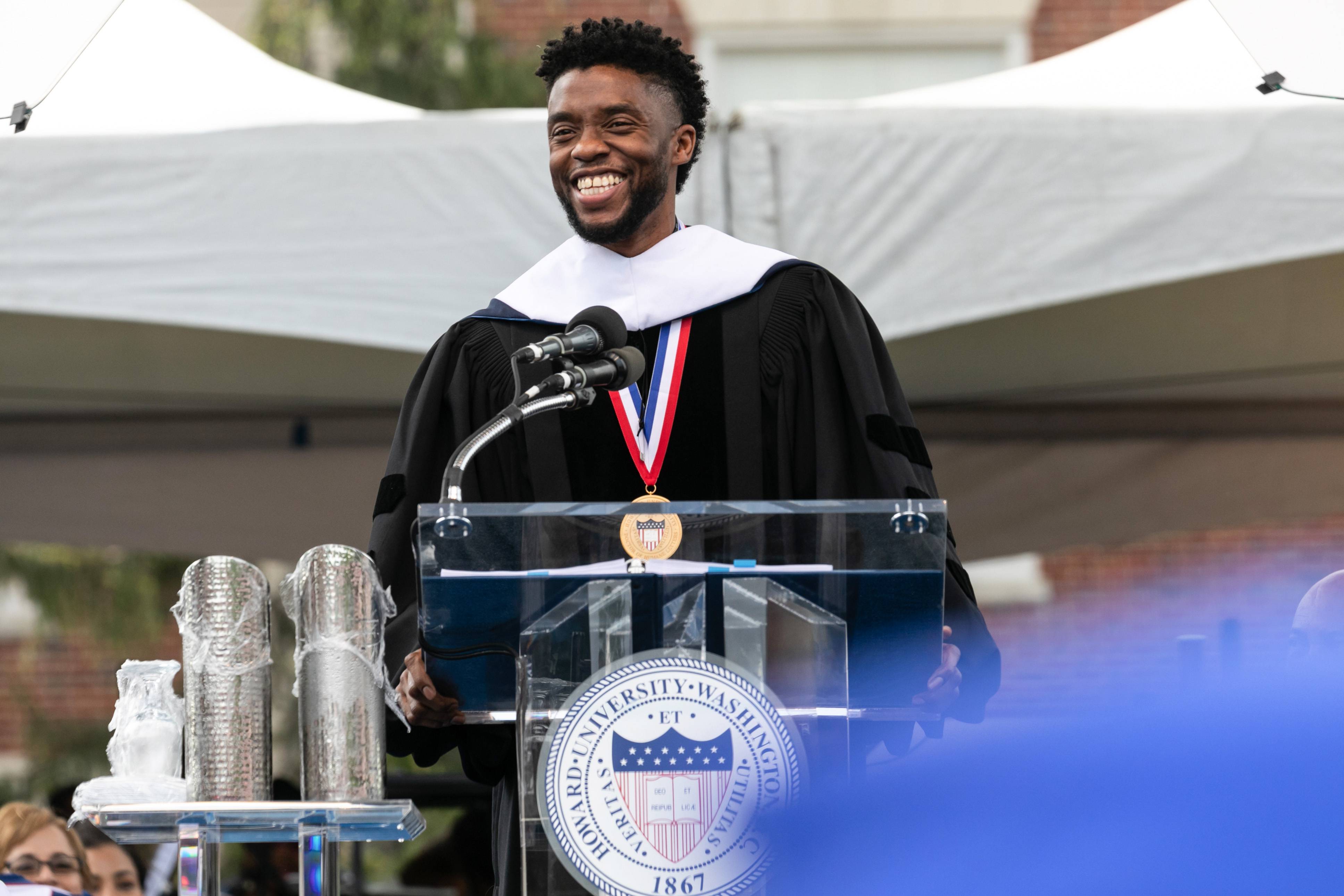 Howard University's newly reestablished College of Fine Arts will have Chadwick Boseman's name attached to the program in an enduring way. 
The late Black Panther actor who was an alum of the HBCU will have his legacy live on at the Chadwick A. Boseman College of Fine Arts. According to Good Morning America, after Boseman returned to the campus in 2018 as the commencement speaker at graduation, he discussed with Howard University President Wayne A.I. Frederick a reestablishment of the Fine Arts college. 
"He was filled with ideas and plans to support the effort in a powerful way," Frederick shared via a press release. "Chadwick's love for Howard University was sincere, and although he did not live to see those plans through to fruition, it is my honor to ensure his legacy lives on through the Chadwick A. Boseman College of Fine Arts with the support of his wife [Taylor Simone Ledward] and the Chadwick Boseman Foundation."
An Instagram post on the actor's account ran by his family also shared the news.
Boseman, who graduated from the esteemed institution in 2000, went on to become a successful actor in Hollywood taking on roles by playing some of the most iconic Black figures in history, including Jackie Robinson in 42 and James Brown in Get On Up. He cemented his legacy playing the title role in the Ryan Coogler-directed Black Panther and the Marvel Cinematic Universe Avengers franchise. 
Posthumously, the actor was nominated for an Oscar for his role in Ma Rainey's Black Bottom and also won a Golden Globe for his performance in the film. 
He died at 43 on August 28, 2020, following a private four-year battle with colon cancer.