Wisconsin Teen Arrested for Hate Crime and City Blames Black Families
In response to the recent violent flash-mob attacks in Milwaukee, the Common Council uses African-Americans in the community as a scapegoat.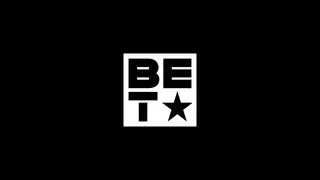 Wisconsin State Troopers patrol the grounds of the Wisconsin State Fair. (Photo: REUTERS/ALLEN FREDRICKSON/LANDOV)
A state fair turned violent last week, and new reports are saying the attacks were possibly motivated by hate crimes.
On Aug. 4, 31 people were arrested when mobs broke out at the opening night of the Wisconsin State Fair. Eighteen people were injured, including seven police officers, and just yesterday an investigation of the violent incidents led to the arrest of a 16-year-old African-American who told investigators he targeted whites, according to the police.
The teen told Milwaukee police that he and the other Black teens beat up white people because they were "easy targets." He went on to reveal that he was "going along with the crowd" in robberies that occurred last Thursday. He has since been booked on suspicion of attempted robbery and robbery, and police are recommending that he face additional penalties for the flash-mob hate crimes.
Recently, across the country another violent flash-mob attack broke out in Mississippi. A horrific surveillance video surfaced this week of Deryl Dedmon, 18, and several of his white friends beating James Anderson, a Black auto worker, and then driving over his body. Those acts were also described as being motivated by race and classified as a hate crime.
Milwaukee police, however, aren't the only officials concerned with the state fair mobs' behavior that mirrored that of the teens in Mississippi. City officials are also speaking out, but in a very condescending tone against Black youth in general.
On Tuesday, in response to the attacks, two elected officials from the City of Milwaukee issued a news release saying that the attacks have "much to do with a deteriorating African-American culture in our city."
In the document, Ald. Bob Donovan and Ald. Joe Dudzik publically blame the acts on "no positive male involvement in the lives of African-American children," "single-parent homes where children aren't properly supervised," the near 50 percent unemployment rate for African-American males in the city, a failing public school system, outdated juvenile justice system, and highest teen pregnancy rates in the Black community.
The two conclude by saying, "Our hearts go out to the older generation of African-Americans in this city who remember when their community had one of the highest marriage rates in the city. Sadly, many of these same residents are now scared of their own children and grandchildren.... We believe that change must come from within the African-American community, where new seeds must be sown."
Donovan and Dudzik seek to blame the African-American community as a whole for the violent attacks; however, as seen in Mississippi, it's not just a small group of Black youth who are guilty of hate crimes. Other races are as well. In an interracial world, if we are trying to eliminate hate crimes, whether in the Midwest or South, it will take a village of all races to help change the attitudes of racial acceptance for years to come.
To share story ideas with Danielle Wright, follow and tweet her at @DaniWrightTV.