Tasty Rum Cocktails From Around the World
Travel to the Caribbean for free this Labor Day with just one sip from any of these delectable drinks.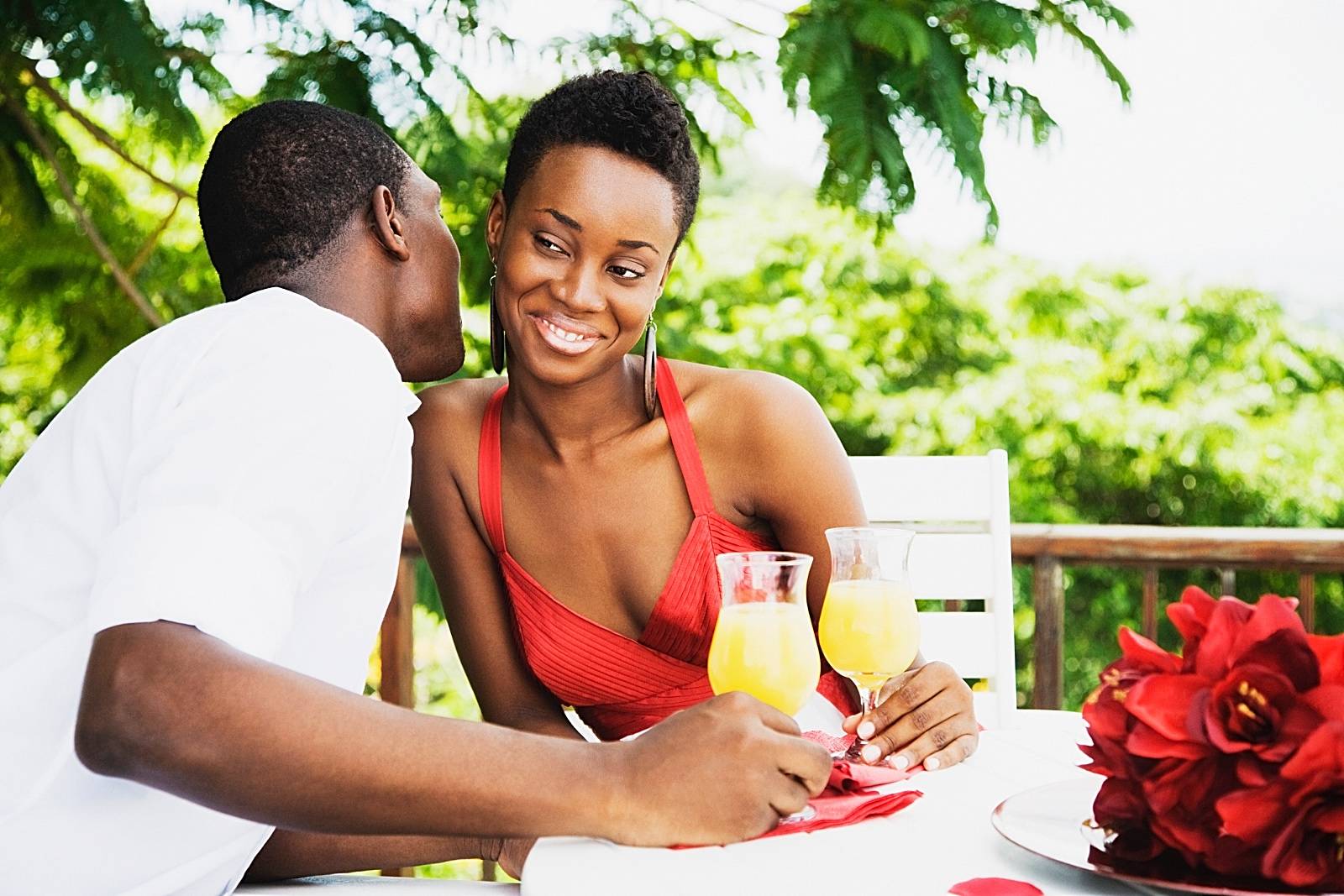 If your go to cocktail includes drinking rum on the rocks or with a splash of coke, it is time to live a little! By switching things up a bit and adding a few simple ingredients to your favorite rums, you'll not only elevate your cocktail game and impress your family and friends with your mixology skills, but you'll be able to take them on a journey around the world with these globally-inspired cocktails. 
We reached out to several industry mixologists and influencers to get the history of four of our favorite rum drinks that we love shaken along with various ingredients to create signature drinks from the best of the Caribbean in Puerto Rico, Cuba, Haiti and Jamaica. 
Pina Colada, Puerto Rico

Jeff Bell, 2013 StarChefs Rising Star Bartender and resident mixologist at New York City's Please Don't Tell Bar, boasts the Pina Colada as being "one of the most famous and recognizable cocktails in the world. The Piña Colada evokes the idea of summer, vacations and all things relaxation," says Bell. While there are many claims on who actually created this classic cocktail, Bell says that its place of origin is certain—Puerto Rico. It is most widely believed that the Pina Colada was created by bartender Ramón "Monchito" in 1954, at the iconic Caribe Hilton, located in San Juan, Puerto Rico's capital. By mixing together rum, pineapple and coconut cream in a blender, the Piña Colada was born.

"Piña Coladas are typically tropical, thick and very sweet, and it's a combination of two main flavors—pineapple & coconut. This is, and has always been, an amazing marriage of flavors," says master mixologist and self-proclaimed cocktail professor Anthony Baker (aka Professor Baker).

Although the Piña Colada is an extremely popular drink, Bell says that far too many are made with subpar, processed ingredients. To make this drink truly authentic, Bell recommends using fresh lime and pineapple juices, real coconut milk, Banks 5 Island Rum, Bacardi Tropical Rum, water and a pinch of salt. 

Of the Piña Coladas he makes at Please Don't Touch, Bell says, "We batch this each day of the weekend in the morning so that our frozen drink machine is ready to go with perfectly frozen Pina Coladas all summer long." 

Cuba Libre, Cuba

Rum expert and James Beard-recognized master mixologist Lynnette Marrero says that when it comes to the origin of the Cuba Libre, there are various stories in existence. However, one of the more well-known stories is that the Cuba Libre was named in honor of the "call to arms" that became popular during the Spanish-American war at the end of the 19th century.

"As they were fighting for their independence the drink became a standard, and after their victory against Spain, the popular drink was dubbed the 'Cuba Libre,'" says Marrero, which translates in English as "Free Cuba."

Marrero, owner of popular NYC eateries Llama Inn and Llama San, says that the perfect Cuba Libre requires three essential ingredients—cola, rum and lime. "All three are essential to the cocktail, but whether or not to squeeze in the lime as you make it or leave it as garnish (or both!) is up to you!" Marrero says. 

When made correctly, the rich, rounded notes of mild vanilla, toasted oak, clove and honey from the rum are perfectly complemented by the refreshing lime, complex spice and vanilla of the cola. Follow Lynette Marrero on IG at @drinksat6 and check here for a recipe for the Cuba Libre, provided by Fever-Tree.

Ti' Punch, Haiti

Simple ingredients such as  lime juice, sugar cane syrup and rhum agricole (considered to be the national spirit of Haiti) are combined to create Ti' Punch, a signature cocktail of Haiti. Ti' Punch—also known as "small punch or "Little Punch" is typically served without ice, as this drink predates the existence of ice in the Caribbean, and is distinguished by the type of rum that is used to make it—rhum agricole. Unlike most rums, which are molasses-based, this particular type of rum is specifically made from sugar cane.

Rhum Barbancourt is one of Haiti's oldest rum companies and widely regarded as one of the finest rums in the world, as well holding the distinction of being Haiti's most famous export. The Barbancourt rum distillery was founded in Haiti in 1862 by Dupre Barbancourt, who in addition to being a rum producer moonlighted as a counsel general. His Ti' Punch recipe, as well as his rum, are popularly used today. Check here for an authentic recipe for Ti' Punch Haitian-style, or Punch Kreyol.

Rum Punch, Jamaica

Ian Burrell, Founder of London Rum Week and professional influencer/mixologist says, "Jamaican rum is finally being recognized for its geographical region, just like Blue Mountain coffee and Jamaican Jerk. Rums that have Jamaica on the label must adhere to Jamaican rules and regulations when being produced." 

Burrell also points out, "This is great news for authentic Jamaican rums, which take pride in their big, robust, spicy and aromatic flavors that are the base for any good rum punch or fruity cocktail, perfect for the summer ahead."

Speaking of rum punch, it is believed that Jamaican rum was used to craft the first rum punch in1655. Although various islands have crafted their unique versions of rum punch, Jamaican rum punch prevails as the most popular of them all.  

There are several Jamaican rums that Burrell lists as his favorites, any of which can be used to craft your very own Jamaican Rum Punch. These include Wray & Nephew Overproof, Rum Bar Silver, Hampden Estate Pure Single Rum 46%, Appleton Estate Rare Blend, and Worthy Park Sherry Cask 57% abv. So, what are you waiting for—grab your favorite Jamaican rum and check out Burrell's recipe for the perfect Rum Punch.

Drink responsibly and don't drink and drive.