This Day in Black History: May 16, 1964
Motown Records has its first No. 1 hit with Mary Wells's "My Guy" on May 16, 1964.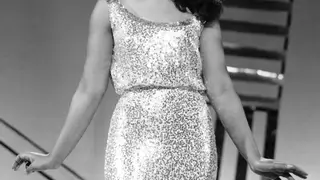 By 1964, Motown had been in business for a brief five years but had a string of highly successful songs and talented artists. But it wasn't until May 16, 1964, that Motown artist Mary Wells gave Motown its first No. 1 hit on the Billboard pop chart for the song "My Guy."
A few years earlier, Wells had been offered a contract by Motown owner Berry Gordy and she had a number of successful songs with the label. Ultimately, "My Guy," which was written by Smokey Robinson, became her trademark single and her second million-selling single.
Wells, who was known as the "Queen of Motown," became a defining artist in the creation of the label's sound in the early 1960s along with the Supremes, the Miracles, the Temptations and the Four Tops. She was also credited with being a part of the movement of African-American music onto major radio stations in mainstream America.

BET National News - Your source for Black news from around the world, including international politics, health and human rights, the latest celebrity news and more. Click here to subscribe to our newsletter.  
(Photo: David Redfern/Redferns)