Brittney Griner Said 'I Want To Talk' During Long Voyage Home From Russia
The WNBA star didn't want quiet time after being detained for 294 days.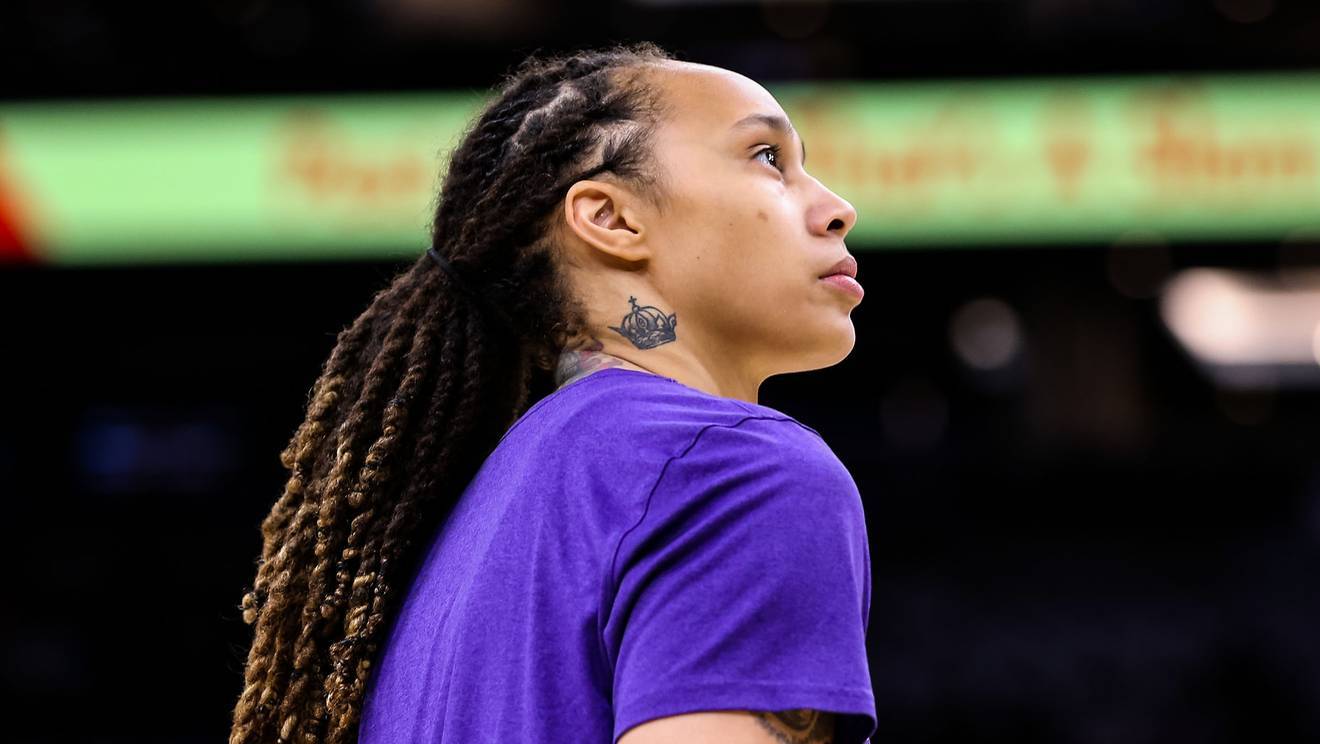 Despite a long, grueling process to regain her freedom, WNBA star and Olympic athlete Brittney Griner is ready to be vocal.
According to AP News, Griner didn't want to corner herself on the plane ride home. Instead, she was ready to speak.
"I have been in prison for 10 months now, listening to Russian. I want to talk," Griner said, according to special presidential envoy for hostage affairs, Roger Carstens. Carstens played an essential role in securing Griner's freedom.
Griner, 32, spent 294 days in Russia after being detained at a Russian airport in February for what officials claim was hashish oil in her luggage. On Friday (Dec. 9), she was released from Russian custody after spending 10 months behind bars in Russia.
In an interview with CNN, Carstens recalled Griner making a personal connection with everybody aboard the U.S. Government plane. She asked Carstens, "Who are these guys?" as she looked around the plane.
"And she moved right past me and went to every member on that crew, looked them in the eyes, shook their hands and asked about them, got their names, making a personal connection with them," Carstens said.
Out of the 18 hours she spent aboard her flight home, roughly 12 of those hours were spent socializing with others.
Carstens mentioned that Griner talked about her time in detainment but didn't disclose more than that during his interview.
The Phoenix Mercury player landed at the U.S. Army's Joint Base San Antonio-Fort Sam Houston and then taken to the Army Medical Center where she was examined and received any necessary medical treatment.
President Joe Biden announced that Griner would be released on Thursday (Dec. 8) in exchange for Russian arms dealer Viktor Bout, a Russian arms dealer that had been serving a 25-year sentence for plotting to sell weapons worth millions of dollars for use against Americans, officials said.