Dirty Dog Ways! This 'Love & Hip Hop' Star Comes Clean About His Side Chick
He admits he didn't tell his wife the truth.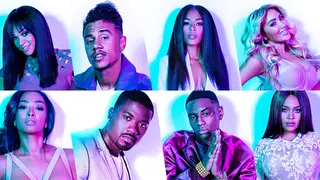 Willie Taylor finally admits he hasn't been keeping it 100 about his relationship with his side chick, Kyesha. 
In a new bonus clip from Love & Hip Hop: Hollywood, the Day 26 singer says he lied to his wife Shanda about the extent of his relationship with Kyesha, which went far beyond a few harmless text messages.
Throughout the whole season of L&HH, Taylor has been denying an inappropriate relationship with Kyesha despite her producing receipt after receipt. Now, though, after getting a letter from Shanda asking for a separation, Willie is finally coming clean — though he insists his affair with Kyesha was just a "one-time thing."
Kyesha has been maintaining a different story throughout, even claiming that she was pregnant with Willie's baby at the same time Shanda was. When it seemed clear Willie wasn't ready to leave his wife for her, Kyesha declared war on Shanda, even slamming her in her take on the #SoGoneChallenge.
Well, even though Willie is starting to tell the truth, it sounds like there's a lot more details to come. 
Watch how Willie might be the only LAHH star to be straying outside of monogamy with the BET Breaks video, above.