A 'Love & Hip Hop' Star Threatened Moniece Slaughter With Violence
This is getting serious.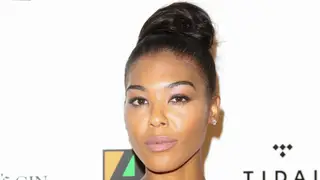 There's a Love & Hip Hop war going on outside no one is safe from and Tiffany Campbell says Moniece Slaughter can run but she can't hide forever.
Previously Moniece, from Love & Hip Hop: Hollywood, made out a very detailed, FBI-inspired, post about Tiffany attempting to expose her as a cheater (or at least a woman with a bunch of guys). She claims that she was with Fizz just seven hours before she was with another man.
"Let's do the math. At 1:34p exhibit a [her with Fizz] was claiming her," Slaughter writes in part. "That same evening little did he know exhibit b was claiming her as well. Along the secondary specimen featured in EXHIBIT B. Who by the way gentlemen in EXHIBIT A also slept with some years ago."
We're getting dizzy over here, but it was supposed be made into some sort of scandal. Well, Campbell wasn't here for it and threatened to put hands on Moniece the next time she saw her.
"Yet again you've crossed another line with me!!! Last time WAS your last time!!!" she wrote in part. "Only this time you've won yourself a grade A Certified street ass Beating!! But Bitch it's a wrap for u! On site I don't give a f**k where I'm at!!!"
It continues with more threats and insults, but you get the picture. Read her full response above.