Trump Launches Airstrikes Against Syria
The move comes two days after an Assad-backed chemical attack killed more than 70 people.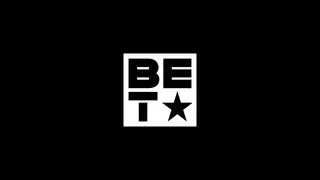 On Tuesday (April 4), Syrian President Bashar al-Assad's government launched a chemical attack on civilians in Idlib that killed 72 men, women and children. At 8:45 p.m. EDT today (April 6), the Trump Administration dropped 50 missiles on a Syrian military airfield.
The action represents the United States' first military strike in the country since its civil war began in 2011. The Washington Post reports that the move is direct retaliation for the April 4 attack. The missiles were aimed at airstrips, hangars, fueling and ammunitions areas, and the control tower at the government-controlled Shayrat air base where U.S. officials say the military planes used in the nerve gas attack originated.
While Trump previously signaled earlier that he might authorize action against Assad, he did not provide details until later in the day. In fact, at just after 2 p.m., President Donald Trump told reporters aboard Air Force one, "I don't want to say what I'm going to be doing with respect to Syria."
Just hours later, he issued a statement to the press. Watch it below, courtesy of ABC News.
The full transcript, per Buzzfeed:
On Tuesday, Syrian President Bashar al-Assad launched a horrible chemical attack on innocent civilians using a deadly nerve agent. Assad choked out the lives of helpless men, women and children. It was a slow and brutal death for so many. Even beautiful babies were cruelly murdered at this very barbaric attack. No child of God should ever suffer such horror.
Tonight, I ordered a targeted military strike on the airfield in Syria from where the chemical attack was launched. It is in this vital national security interest of the Untied States to prevent and deter the spread and use of deadly chemical weapons. There can be no dispute that Syria used banned chemical weapons, violated its obligations under the Chemical Weapons Convention and ignored the urging of the UN Security Council. Numerous previous attempts at changing Assad's behavior have all found and failed very dramatically. As a result, the refugee crisis continues to deepen and the region continues to destabilize, threatening the United States and its allies.
Tonight I call on all civilized nations to join us in seeking to end the slaughter and bloodshed in Syrian and also to end terrorism of all kinds and all types. We asked for God's wisdom as we face the challenge of our very troubled world. We pray for the lives of the wounded and for the souls of those who passed. And we hope as long as America stands for justice and peace and harmony will in the end prevail. Good night and God Bless America and the entire world.
The move reportedly comes after two days of internal government deliberations, and it comes as a major change of course from the Obama Administration, which focused on humanitarian and refugee aid for displaced Syrians. Officials have not said if the attack is an opening salvo in a large-scale military campaign against the Assad regime, or a one-off warning, but the U.S. military has long had an arsenal in the region.
The Pentagon released video of the missile attack:
Reactions on Capitol Hill have been mixed, with both Republicans and Democrats expressing support and concern for the attack. House Speaker Paul Ryan (R-WI) praised the move, calling it "appropriate and just."
Senator Ben Cardin (D-MD), ranking Democratic member of the Senate Committee on Foreign Relations, agreed, while cautioning Trump to work with Congress moving forward.
Meanwhile, Represenative Thomas Massie (R-KY) dug into Trump's Twitter timeline to condemn him for acting without Congress.
And Representative Ted Lieu (D-CA) questioned the purpose and overall impact of the airstrike.