Missy Elliott's Doritos Super Bowl LVII Commercial Teases Jack Harlow Collab
How will the stars align?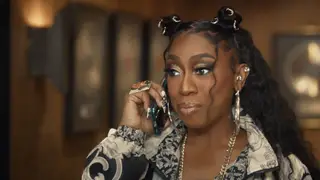 Missy Elliott is teasing something legendary in regards to Doritos and Super Bowl LVII, and it may have something to do with Jack Harlow.
In a recently-released ad by the snack company, the Virginia Beach hip-hop legend is seen on a phone, asking, "What's up? Collab? You know I've been waiting to collab."
"A love triangle?" Elliott questions. "I don't know about that."
The Kentucky rapper does not appear in the half-minute promo, but a message during the last seconds reads "2.12.2023", which suggests that both artists are collaborating for a Super Bowl ad.
Watch the Doritos ad below.