Report: Bhad Bhabie's Music Sales Plummet After She Threatened Skai Jackson's Life
Skai has also reportedly filed a restraining order against the Cash Me Outside girl.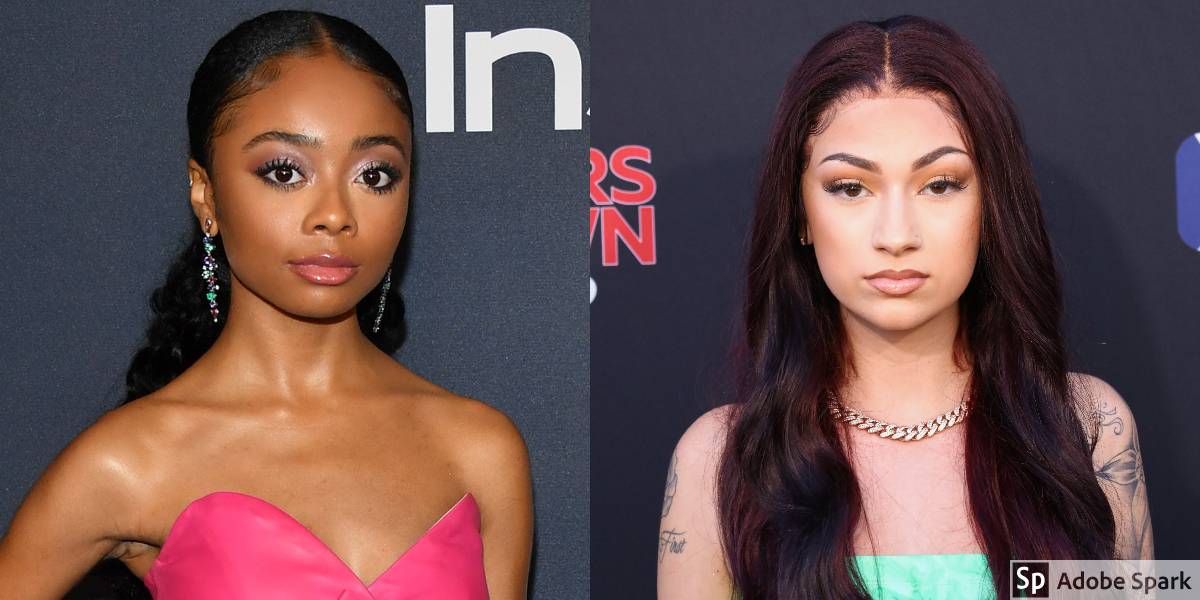 The tension between Disney star Skai Jackson and Danielle Bregoli, infamously known as the Cash Me Outside girl or Bhad Bhabie, has taken a toll on the latter's pockets.
After Bregoli recently stormed off into several expletive-laden rants via Instagram, which were targeted at Skai, The Grape Juice reports Bregoli's music sales have nosedived. The celebrity news outlet reported that every track the Florid-bred rapper has ever released has dropped off iTunes' Top 100 and 1000. 

The hatchet between the ladies cropped up when Bregoli accused the Descendants star of posting about her on a fake Instagram page and said she had blocked her across social media. During her verbal tirade, Bregoli threatened to physically harm Skai, even going so far as to say she would "kill" her. 

Both of their mothers later became involved and came to verbal blows on Instagram. The Shade Room posted screenshots of a terse exchange of Skai's mom, Kiya Cole, and Bregoli's mom, Barbara Bregoli, going back and forth with each other before Skai's mom washed her hands of the whole affair. 

Skai has held her head above the shenanigans and refused to respond to the "Gucci Flip Flops" rapper thus far. However, on Thursday (Feb. 27), TMZ reported that Skai was granted a protective restraining order against Bregoli following her threat. According to TMZ's report, Skai stated she's afraid to leave her home by herself and has been having difficulty sleeping over the harassment she has endured from Bregoli.

Included in the filing were alarming Instagram messages allegedly exchanged between Bregoli and Skai. "I'll dog you," Bregoli wrote, per TMZ's report, to which Skai responded, "What is the issue now? I haven't even said nothing about you. Don't need any drama in my life. I'm good. If you heard/seen something it's old. Ain't nobody said anything."

In another alleged message, Bregoli wrote, "Hide. That's all I'mma tell you...I'mma beat you like a dude when I see you." 

Following TMZ's report, Bregoli responded to news of the restraining on her usual platform of choice. "Go get your restraining order, I'mma go get checks," she wrote on Instagram. 

In other news, Skai was one of the star voices who spoke on the panel at BET's #ReclaimYourVote social impact campaign. She was also among the slew of music, film and Hollywood stars who helped BET usher in its 40th anniversary this year. 

Can you say booked and busy?