13 Hilarious Twitter Reactions to Orlando Brown's 'Leaked' Sex Tape
He tried it.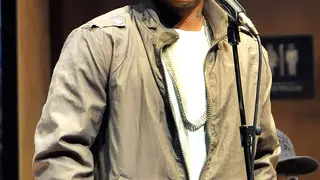 Orlando Brown's recently been… uh… entertaining, to say the least.
The alleged sex tape hit Brown's Instagram shortly after he supposedly had a physical and verbal confrontation with his girlfriend. The sex tape has since been deleted. Let's just say Twitter users were once again saying, "WTF?"
Check out some of the best social media reactions below. Y'all have jokes.
Ya Nasty!

2018? Already?

The unimpressed

Blackberry? Really?

Disgusted!

Control, Alt, Delete

Childhood, ruined

Yeah, you can speak for us

Get used to it, fam

Hollyweed though...

Close your eyes, B

This girl actually enjoyed it

'Katt Williams moment'... Crying